Artichoke usually comes in two variants, artichoke globe and artichoke Jerusalem. The key difference here is that the globe has a leafy side to it. Artichoke Jerusalem is the less common of the two. It goes up to about 4 feet tall. The goal when growing these is always to make sure that harvest comes before the globe blooms. It is the ball heads that are harvested and cooked. The artichoke plant is not the most resilient plant. It thrives in good fertile soil, watering and great covering during the cold winters. That being said, once you get a handle on it the resulting plant is a delight.
There are a few things that are worth knowing about the artichoke plant. These should help you make decision on when to plant, harvest and how to rear it.
ARTICHOKE GLOBE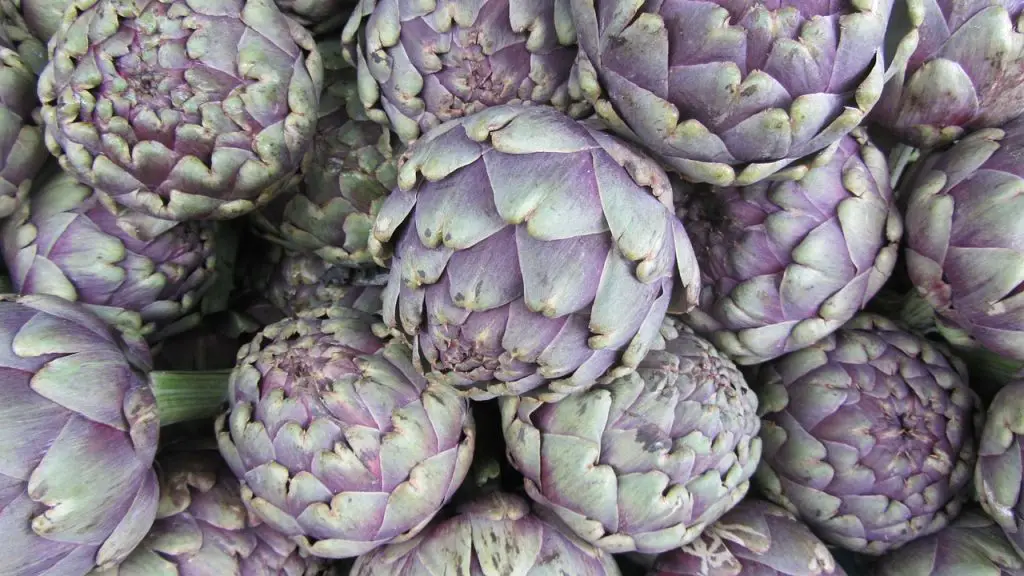 Key Information
How to plant: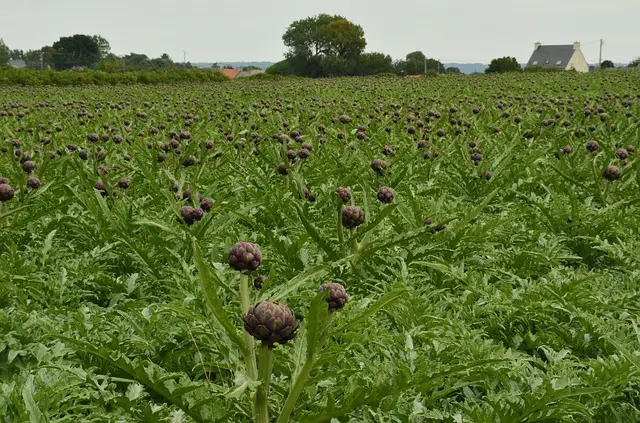 Artichoke globe plants have a lot of offshoots coming out around them. This is a great place to get rooted suckers if you need to plant them. This method is great, as you have roots already. The plant would only need to settle into the new soil. A great tip for transplanting rooted suckers is to make sure you get some of the soil with it. That way the roots are not exposed to a drastic change of condition.
Before planting, dig the soil to air it a little. This should be done around autumn time. This gives you time to get some fertiliser into the soil as well. I prefer using compost.
Dig about 2 inches deep for the rooted suckers.
Allow about 36 inches between plants. This leaves space for suckers to sprout. It also means there are more nutrients to go around.
Planting Calendar
A tip here is to make sure you beat the winter blues and make use of the summer heat. Artichoke thrives in warm conditions. In the UK we would towards the end of March and April. This is when the winter is coming to an end. Harvest time will be between July and September.
The Soil
For the best result the soil needs to be loamy and breathable (light soil). The most ideal location to grow your artichoke is a sheltered space that has access to sunshine. If the soil is too heavy, consider adding some sand to it. It is essential to have good drainage for the plant to thrive.
Caring artichoke plants
As mentioned earlier, artichoke are very delicate plants. They need to be cared for. The first part of this is to make sure that the plants are well watered from the moment you plant them. This encourages the roots to spread further. The plants will establish quicker under these conditions. Adding mulch around the stem of the plant goes a long way. You would ideally do this a month or two after planting.
As it gets warmer, keep the soil breathable. This is done by consistently digging around the plant. You can use a fork or a hoe to do this. Keep the plants hydrated, by watering consistently.
When you get to late autumn, the stems have had their best days. Cut them and provide covering for the crowns. Use leaves, plants, straw or some shading mesh.
Harvesting
You should have your first mature harvest within a year and a half of planting. Prior to this, you will see some small heads sprouting up. Cut these off. They are not what you want to harvest.
A season after you have planted, the first harvest will start. The first thing to do is to harvest the king head. This is the largest one on any given plant. You will find it green, and unopened. Always leave between 2-3 inches of the stem when you crop.
Do not stop feeding and caring for the plants after the first harvest.
The plant will be productive for about 4 years, after the first cropping. In that period, each mature plant will give you 10-12 heads.
Consumption
Artichoke can be consumed as food or as a supplemental extract.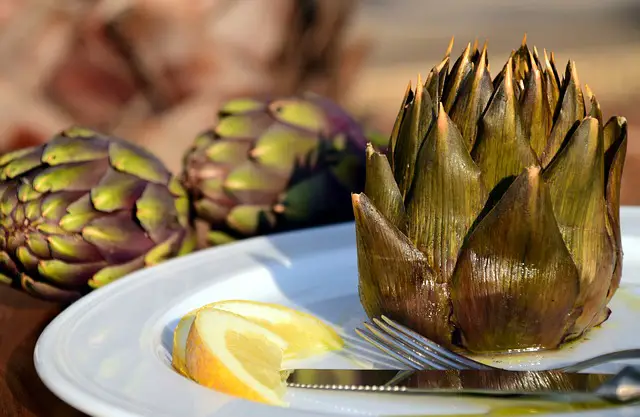 How to cook artichokes
There are various recipes. Here is a simplified way to prepare it:
Cut the stalk and remove the outer layer with scales
Wash thoroughly
Boil in water that is lightly salted, for up to 40 minutes.
You can eat with with a dip
Artichoke leaf extract
Artichoke leaf extract is now sold as a health supplement due to its nutritional benefits, outlined below.
Artichoke benefits for health
Artichoke contains carbohydrates, fibre, protein, fat, Vitamin C, Vitamin K, Vitamin B6, Thiamine, Riboflavin, Niacin, Folate, Iron, Magnesium, Phosphorus, Potassium, Calcium and Zinc. [Source]
Based on these it may:
-Lower Bad cholesterol
-Blood pressure regulation
-Improved Liver function
-Improved Digestive health
-Eases symptoms of IBS
-Lower blood sugar
Varieties of Artichoke Globe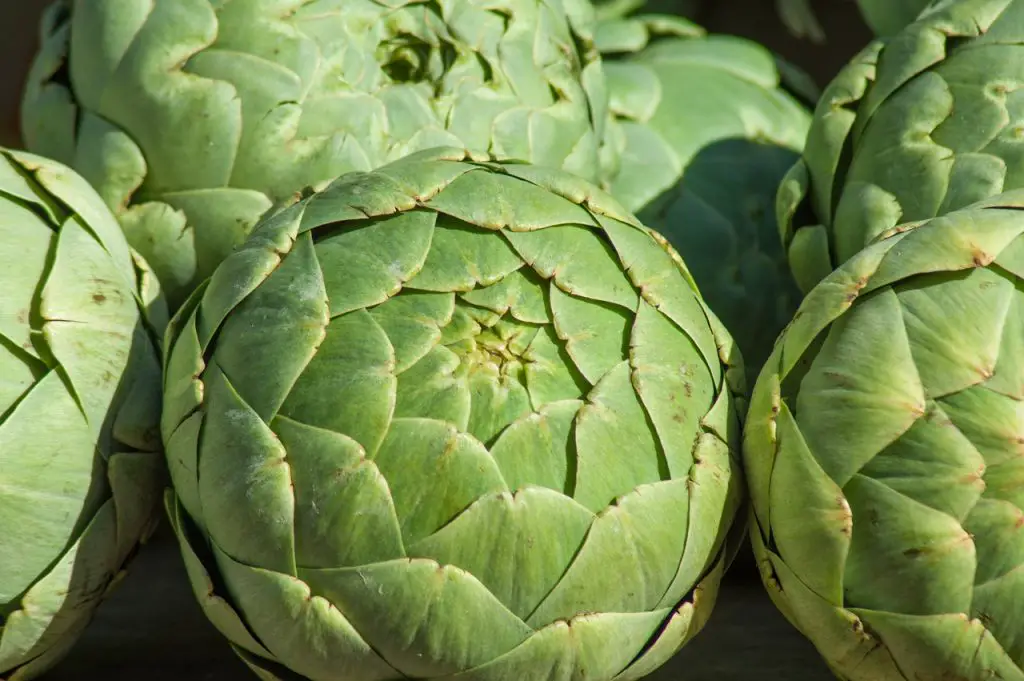 Camus de Bretagne
Very large
Great flavour
Harder to care for in colder conditions
Green Globe
Large green heads
Can be found in seeds
Not packed with flavour
Purple Globe
Slightly harder than the green globe
Not packed with flavour
Vert De Laon
The easiest one to grow.
Can be found in offshoots as well.
Common Issues
Slugs
When shoots are sprouting in spring they often become victims of slugs when in wet weather. There are various ways to deal with this issue. Slug repellent or pellets can be sprinkled around the plant.
Petal Blight
This one is somewhat rare. This is not to play down how serious it is. It is when brown spots form on the heads. These begin to spread and cover every part of the heads. This renders them useless. If you identify petal blight, the first thing to do is to remove the affected part. If this issue repeats itself, consider using dithane.
Aphid
Greenfly and blackfly may attack flower heads as they develop. Nip this in the bud. As soon as you notice it, spray it with Crop Saver.
ARTICHOKE JERUSALEM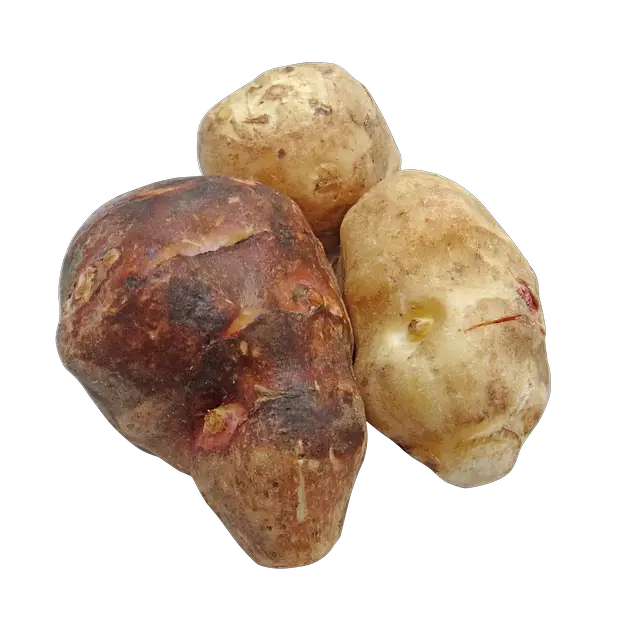 The artichoke Jerusalem is a worthy alternative to potatoes. This is not to say they taste the same. You will often find that some people don't like these. I have often heard the artichoke Jerusalem described as an acquired taste. The grow to just over 10ft which is an incredible height in comparison to the artichoke globe. They have a great resemblance to sunflowers. Which is where they get their name from.
Key Information
How to plant:
You can plant the tubes/roots that are widely available to purchase. The one you would find in a grocer or at the farmer's market.
The artichoke Jerusalem is much less fussy. It is a more resilient plant.
After planting it, it would take up to a month for it to sprout. Good test of patience.
Dig about 6 inches deep to plant. Allow 18 inches between the heads that you plant.
When to plant
Depending on where in the world you are, planting is usually done in the middle of winter. This is by UK standards. You'd plant between January and the beginning of April. Lifting would then be carried out between the beginning of October and the end of February.
The Soil
Make sure that the soil has great drainage. Waterlogging during the winter would kill the crop. It is a lot more resilient in the warmer month, and the heat goes a long way in getting rid of the water.
The soil should be dug in the autumn and mixed with compost.
Caring artichoke Jerusalem plants
Keep the soil surrounding the crop well hydrated.
It is also advisable that you dig around the crop. This breaks the soil and facilitates better movement for the water. Do not start the digging around the plant until the crop is at least 1ft tall. This is when the roots are strong enough to take impact.
Create a wind breaker for the plants.
Occasionally nourish the plants with liquid fertiliser.
Remove the flower buds in the summer, as they form.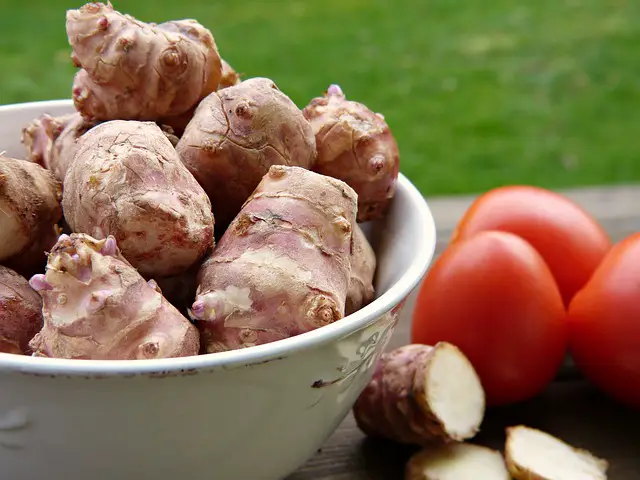 Harvesting
As the leaves begin browning, cut the stem at about the 1ft mark.
Lift the tubers from the ground when they are ready to harvest, usually between October and early spring.
Use straw and leaves to create coverage during harsh weather conditions.
To prepare for next season, keep some of your harvested tubes, for replanting. Clear the soil of all the plants.
Consumption
Getting back to that potato comparison. There are various ways that you can prepare the artichoke Jerusalem for consumption.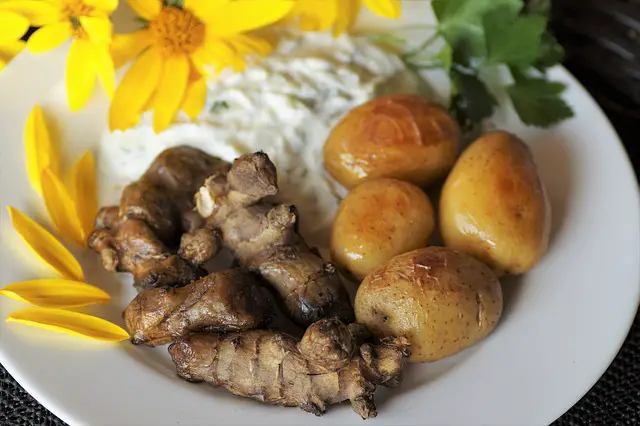 You can:
You may store it in a sealed plastic bag in a refridgerator. This should keep them fresh for up to two weeks.
Varieties
Fuseau is the most common variation of it.
The Boston Red variation has a rose-red skin to it.
Common Issues
Slugs
Slugs are common for artichokes. If the plant begins to appear hollowed out, you know that the slugs have been at it. Sprinkling slug pellets around the plants. You may do it as a preventative measure. This should also be able to deal with chafer grubs, moths and caterpillars.
Sclerotinia Rot
This is when the base of the plant is attacked. It may present itself as a fluffy white mould. Get rid of the diseased plants and burn them. Add some chestnut compound to water and use it on the plants.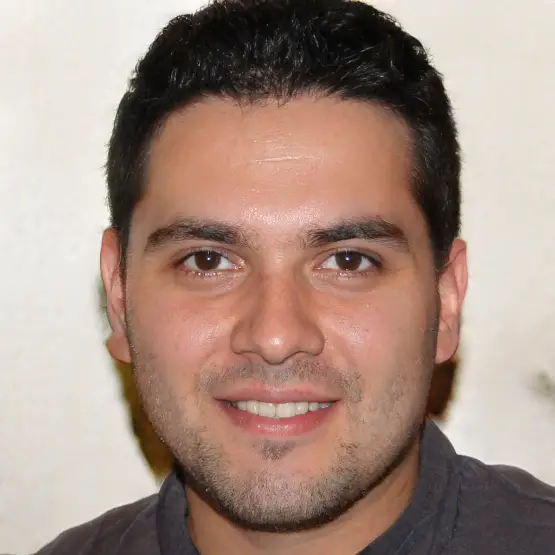 Nature remains the greatest healer. I aim to be a student for my lifetime. All of my content is researched to share this passion.