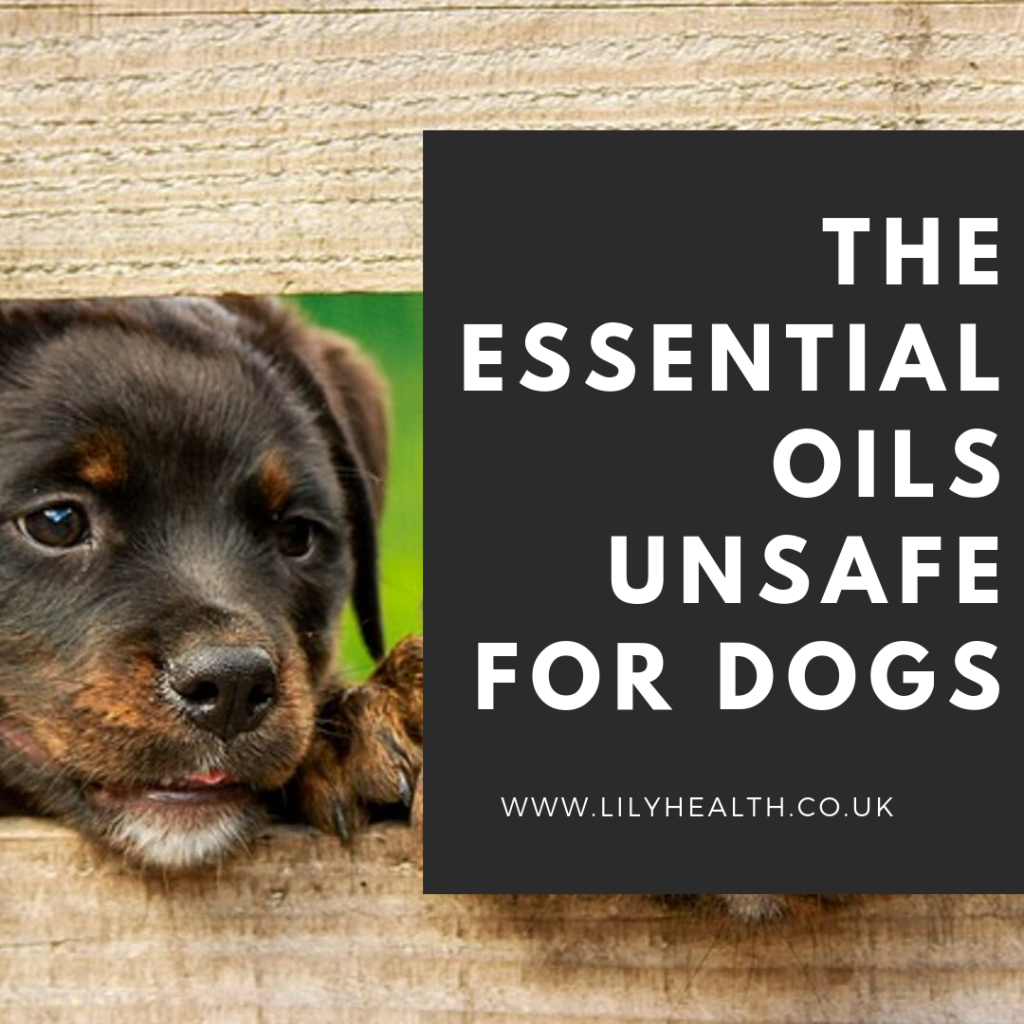 WHAT ARE ESSENTIAL OILS?
The essential oils are oils that come from plants. It has strong natural fragrances of the plant. This is organic, and these materials collected from the root, leave, or maybe seeds. It is so volatile that it transforms into a liquid very quickly. It is not 100% natural oils because some chemicals have been added to it while making it liquid.
This is the most popular and increasingly demandable among pet lovers. Most of them use essential oils somehow to the pet routine to their pets. The common reason for using this oil is to make the living room environment smells great. It is not necessarily the same action of a product with different species. Most of the time, it is seen that essential oils are suitable for the human body but not for their pets or animals to be precise. This oil contains biologically potent and active compounds.
Here are some essential oils that may pose a danger to your dog:
Cinnamon Essential Oil: It is widely known as cooking spices. It is well granted and valued for its alcoholic fragrance. This cinnamon oil has several health benefits. It reduces pressure and increases blood circulation. This is commonly used for aromatherapy and been used by many professional therapists. Cinnamon essential oil keeps the dog safe from bacteria attack; it opens the blood cells and mostly keeps the blood pressure under control. It can be applied to the dog skin, which sometimes can cause allergies. So doctor advice is prescribed before using this cinnamon essential oil.
Citrus or D-Limonene Essential Oil: This essential oil contains monoterpene hydrocarbons. It sometimes may be toxic for dogs. This oil produced from citrus fruits. This oil is often used as an external parasite to the animals. Regular use of this essential oil in the skin is not healthy. When applied to dog skin, it may be licked and can cause toxicity when it is ingested. Its negative effect can cause the nervous system down and sometimes leads to paralysis.
Pennyroyal Essential Oil: The oil extract from Mentha Pulegium, also known as Squaw Mint or European Pennyroyal. This has a strong medicinal history of using for insect repellent things. It is also used in sprays as fragrances elements, and it is very toxic to dogs when applied on the skin and when digested. Though it is used on the skin to keep safe from incest and killing germs. Digesting can damage the liver. The symptoms of an opposite or negative attack of this oils dog may vomit, coughing blood or bleeding nose, etc.
Peppermint Essential Oil: It is widely used for freshening the breath. It also has so many uses. It comes from the peppermint tree. Peppermint oil usually works as keeping the body safe from a flea. It keeps the flea away with its smell. But it is reactive very much for sensitive skin of humans or animals both. It positive for some health issues, but as usual ingesting a large amount can cause much damage.
Pine Essential Oils: It is extracted from Pine trees and is famous for its strong fragrances. It is mostly used for its aroma and is used in offices, vehicles, and homes. The oil can give enchanting atmospheres along with the nice smell. The side effects of this essential oil can be redness, itching, swelling, etc.
Sweet Birch Essential Oils: The oil is mostly used as massage oil which is also known as sweet birch oil. Two types of birch oil are available in the market; one is white birch and black birch. It is mostly used for fungal infection and bacteria prevention purposes. It relieves and works on the joint muscle or areas of pain. Consumption by humans lowers the blood sugar and removes toxins from the body. This also reduces wrinkles on the skin. For the dog, it is used for scent training. The negative effects can cause kidney failure, gastrointestinal ulcers, etc.
Tea Tree (Melaleuca) Essential Oil: This is the most common and regular reason for dog poisoning. Pet Poison HelpLine states that – even 7 drops of 100% oil can cause severe poisoning. It lowers body temperature, loses consciousness. The oil derived from a tea tree, also known as melaleuca oil. It naturally designed for antibacterial and antifungal remedies. Ear and yeast infections are most common for dogs being habituated with this tea tree essential oil. It also works for flea and skin coating.
Wintergreen Essential Oil: The oil extracts from a group of plants or berries. Gaultheria is the most common source of Wintergreen oil. It is said that 20 drops of this oil equal to 1860 mg of aspirin. The power is so strong that it requires doctor advisory before use.
Ylang Ylang Essential Oil: The oil is made from Herb Cananga Odorata Genuina flower. The name stands for the meaning of "wilderness." It is famous for its relaxation and stress-reducing benefits. It balances the regulation of oil production in hair and skin. It increases the circulation and keeps hydration level in the standard. This oil works as a healer. In the Philippines, people used it as healing cuts, bites, and burns.
Anise Essential Oil: The oils extracted from the flower plant name Anise. The oil mostly used in liquors. A famous drink of Turkey named Raki is made with Anise Essential Oil. The oil is also proven healthy by its outstanding contribution as anti-epileptic, anti-hysteric, antirheumatic, antiseptic, and antispasmodic.
Thyme Essential Oil: The oil is made from the leaves of the thyme tree. Thyme oil stops bacteria attack, maintain blood pressure, and infection. This is very much supportive of killing breast cancer cells and work as a remedy. It purifies the skin and gives a good flavour. Thyme works better on the human body rather than dog skin.
Juniper Essential Oil: the oil extracted from coniferous tree berries. Smokey and woody fragrance make it elegant. The oil is more useful for cleansing the skin. It also supports the kidney and urinary function. It prevents infection and can be a healing tool massaging the affected body part. It improves the respiratory condition and removes cough. This has much medial functionality if it is used in a limited portion.
Yarrow Essential Oil: The colourless or dark blue oil is extracted from yarrow flower with a mix of proazulene chemicals. It is made by the distillation of the dried yarrow plant. Some European uses it in their alcoholic beverage to boost energy. This is anti-inflammatory, antirheumatic, antiseptic, astringent, and carminative. It cures skin diseases, wounds, acne burns, and any infection. It also supports the digestive and urinary system along with reproductive organs. Negatively it sometimes causes neurotoxic effects and skin irritation.
Garlic Essential Oil: The best oil works for cholesterol and blood pressure. It keeps the heart healthier. As we all know that garlic has so many healthy effects on the body, so does the essential oil. The oil is good for bronchitis and other infections. It reduces tiredness and helps detoxification. It also prevents ear infection, mouth infection, and flue.
WHY ARE THEY UNSAFE FOR DOG
First of all, it's not mandatory that nature has to be safe all the time. For example, garlic is a natural thing that can be eaten and much healthier for the body, but essential oil can be very toxic when ingested with large quantities. This is a bit confusing, though. But if the nature of the product can be understood easily, then these types of confusion can be removed.
Licking the body is the most common behaviour of a dog. And by doing this, they lick everything attached to their outer body portion. Essential oils are extracted from natural sources but mix with some chemicals, which is very risky when ingested. This is the main reason dogs got sick after using this essential oil. Essential oils are volatile, which are organic components of trees or plants which is mixed with the chemical.
Now different oils have different elements and mixed with various chemicals. That is why ingesting this sometimes does not suit the body of animals. Like Melaleuca can cause paralysis, Pennyroyal can cause liver failure, Wintergreen can cause severe gastrointestinal upset, and Pine can cause the centre nervous system down. The viscosity of oils when ingested creates reactive effects and starting to cause severe problems.
SYMPTOMS OF POISONING IN DOG
When the poison of the chemical starts its action, it changes the normal behaviour of the dog. This may not be the main symptoms that can states the dog is affected by the poison. Here are some points that clearly show the dog is poisoned; these are:
Suddenly becoming very lazy and dizzy.
You're energetic if it becomes weak all of a sudden; it definitely the poison infected the blood cell, which compresses the energy and makes the dog vulnerable than regular.
Starting doing weird activities all of a sudden.
Getting angry pretty often and doing furious motion rather than the usual behaviour.
Changing eating hobbits all of a sudden.
Dog faces becoming dry day today; it's a major sign of poison.
The dog will start vomiting very often.
Diarrhoea with or without bleeding, observation should be on the stool.
Skin will get a rash or irritation, because of poison in the bloodstream
Breathing can be high because of heart poisoning; the chest cavity moves faster than average. Also, there will be abnormal noise while breathing.
This is the most severe sign of being poisoned; that dog will lose consciousness and stop responding to the call.
Absent-minded behaviour also states the symptoms of being poisoned. Being conscious, it may not recognize the owner may not respond appropriately.
What You SHOULD DO IF YOU SEE THE SYMPTOMS
If any of the symptoms shown then without wasting time, you should take your dog to the nearest veterinarian and follow the instruction or prescription. Your veterinarians will what happen for what reason and which chemical is responsible for that. Waiting to see what happens will take your dog on an extreme stage. For very urgent issues you can call the Animal Poison Control Center at 1-888-426-4435 if you are in the US.
Things You Can DO TO PROTECT YOUR DOG?
Before using any essential oil, you have to consult with your veterinarian. What should be perfect and how to be used will be prescribed by the veterinarian and should be followed very strongly. It is seen most of the time that we don't often pay attention to our pets and their behaviour, so if anything happens, we may not catch it from the first time.
Being careful is the main thing an owner can do to prevent your dog from being poisoned. You have to be more cautious about your outside garden and surrounding that may cause harm to your dog. Keep the entire chemical materials out of range from your dog so that they don't get toxicities with it. Do not treat your dog with your hobbies. Which is good for you may not be right for your dog too.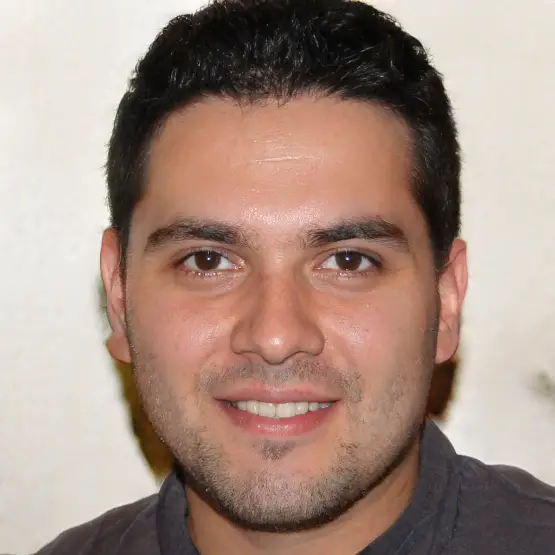 Nature remains the greatest healer. I aim to be a student for my lifetime. All of my content is researched to share this passion.