Looking for essential oil good for congestion? Nasal congestion is a common thing affecting so many people around the world due to allergies, colds, and infections.
The condition tends to give many parents sleepless nights in case it happens to their toddlers. Nasal congestion is always accompanied by many other symptoms that make it even worst.
The good news is that there are a few essential oils that can help to clear the airways and ease the congestion.
A lot of people are opting for the natural ways of easing congestion rather than the use of synthetic treatments that are known to have a couple of side effects.
These essential oils have the reputation of unblocking a congested nose and enhance proper sinus drainage.
On the other hand, the essential oils also help to alleviate the symptoms that tend to accompany congestion.
If you have been suffering from the problem, then count your problem solved. In this guide, we have highlighted some of the ways on how to use essential oils for congestion and the essential oils to consider.
Sounds great? Let's cut to the chase.
What is Nasal Congestion?
This is a condition that results in the blockage of the nasal passage due to membrane lining becoming inflamed and swollen.
The condition is known to interfere with your hearing and speech; hence, the reason why many people resort for medical help.
Some end up being prescribed by nasal sprays, pills, and inhalers which later result in the side effect around their nose skin.
If the condition tends to occur to an infant, it will interfere with their breastfeeding, and this can pose a danger to their life.
The invention of essential oils has done marvellous things when it comes to getting rid of the congestion in the nose.
However, we recommend consulting your doctor before giving it to the infant despite the ingredients of the products being harmless.
For adults, grabbing a bottle of essential oil for congestion will save you from a couple of problems like side effects brought about by synthetic treatments.
One thing that tends to make congestion worst is the symptoms that come with it. The headache and difficulty in breathing can be life-threatening.
Addressing the condition with either natural remedies or medical treatments will help alleviate the symptoms permanently. Solving the problem earlier is better.
What Causes Nasal Congestion?
Congestion occurs when the nose is stuffed up and inflamed. There are a couple of things that cause the condition which ranges from mild to life-threatening.
Some of the most common things that cause a stuffed nose are cold, flu, and allergies. The good news is that this condition tends to last for one week.
However, if the condition tends to last longer, then it could be a health problem that needs attention from medical experts.
In pregnant women, the condition tends to occur during the first semester due to hormonal imbalance. However, it tends to get restored on its own.
If you happen to have chronic nasal congestion, then we recommend you seek medical checkup. This will help unveil the cause behind the problem.
The most beautiful thing is that mild congestion can easily be treated by either over the counter medication or natural remedies.
Many people are preferring natural remedies since they contain ingredients that do not pose any form of harm on their nose skin or body.
Synthetic medicines have ingredients that can also trigger an allergic reaction, especially to those people who are highly susceptible to allergies.
If you have been struggling with congestion, it is good to consider medical checkup to identify the underlying cause before trying the use of essential oils.
What Is Essential Oil Good for Congestion?
If you are struggling with a runny and stuffy nose, then it is high time to try essential oils. Most of these oils are proven to help decongest the nose.
Here are some of the most common essential oils used for easing nose congestion by many people across the world. They include:
Peppermint Oil
According to research, inhaling peppermint oil while having congestion help to reduce the condition. It has a cooling effect that helps to unblock the sinuses.
Peppermint is known to contain methanol which is a compound that tends to affect the mucous receptors. The mixture helps to clear the airways and ease congestion in the nose.
The most beautiful thing about the essential oil is that it has an antibacterial property that helps to fight bacteria that trigger nasal congestion.
Here you will be required to steam bath with peppermint oil and breath in the steam for a couple of minutes. The stuffiness and other symptoms will automatically disappear.
Rosemary Oil
Swollen sinuses mostly cause congestion in the nasal, and the use of this essential oil will help a lot under such circumstance.
The essential oil is known to contain anti-inflammatory properties that help to relieve the swellings in the sinuses hence easing congestion in the long run.
Besides that, the rosemary oil contains antioxidants compounds that help to manage the metabolic syndrome. This is the most preferred brand by many people around the world.
If you happen to experience chronic congestion, then it is advisable to use the essential oil since it has the reputation of dealing with most resistant bacteria.
Eucalyptus Oil
The most preferred alternative medicine for treating congestion and other sinuses problems. Many of over the counter drugs for decongestion are known to contain these oils to ease congestion.
The oil contains some elements that help to relieve cough and colds that are marked by nose congestion as well as stuffiness.
You can use eucalyptus oil in a steam bath and inhale the steam. This will help to clear the congestion and stuffiness.
Besides that, the ingredients of the oils help to alleviate other symptoms of congestion like runny nose and headache.
Lavender Oil
Nasal congestion is mainly marked by pain and swelling. These symptoms are quite disgusting and can make an individual very uncomfortable.
The good news is that lavender oil is known to contain pain-relieving properties that help to minimize the pain and also reduce inflammation.
The most exciting thing about this essential oil is that it contains cooling and calming properties to enable a person to sleep.
You can either drop some few drops in a hot bath or inhale the fumes to relieve the condition. It is not advisable for toddlers and pregnant women.
Tea Tree Oil
The essential oil has both antibacterial and antiviral properties. These properties help to fight off infections causing nasal congestion.
According to research, tea tree oil is proven to contain alpha-sabine, which is a compound behind fighting microorganism, causing congestion.
Besides that, the essential oil help to ease nasal inflammation by relieving sinus swellings. Also, it helps relieve runny nose and other congestion symptoms.
The oil occurs in a different brand, and many people prefer to use as a diffuser. Consult your doctor in case the condition has become chronic.
Clary Sage
The use of clary sage oil can easily battle congestion caused by bacteria. The oil has been proven to have ingredients that have antibacterial properties.
The antimicrobial properties are what makes the essential oil quite accessible across the world. It can be used as a diffuser.
Besides clearing the airways, it can also be used to ease other symptoms that are associated with nasal congestion.
Oregano Oil
The essential oil contains carvacrol which has the reputation of preventing bacteria from growing hence avoid the chances of congestion.
The compound also makes the essential oil to be antibacterial hence help to fight off bacteria causing sinusitis.
The good news is that the oil can also help ease headache and get rid of the stuffed nose. It can be used in a steam bath or as a diffuser.
Final Thoughts
Congestion in the nose rarely result in a complicated health problem, and most of them tend to last for a couple of one week.
The mild condition symptoms tend to improve right away after taking medication, but those due to underlying health problem may take longer to respond.
We recommend seeking immediate medical attention, especially if you are pregnant or you have a toddler suffering from the problem.
Essential oils listed in our guide tend to do a marvellous job when it comes to easing the problem of congestion caused by nasal infection, cold, flu, and allergies.
If you experience the chronic condition, it is worth to consult your doctor rather than treating it at home with natural remedies.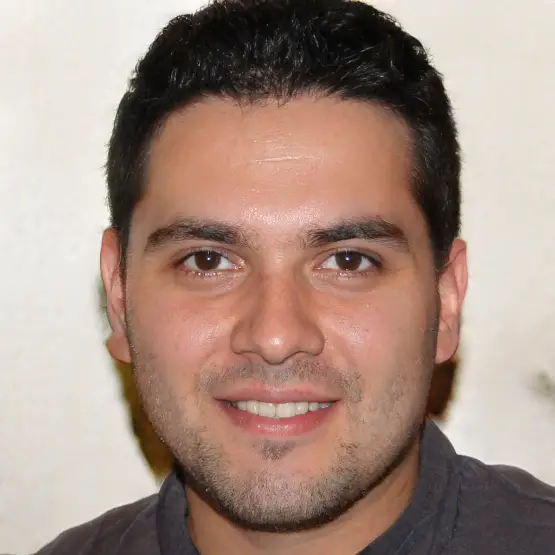 Nature remains the greatest healer. I aim to be a student for my lifetime. All of my content is researched to share this passion.