Are you looking for the best essential oil for jet lag on the market today? People experience jet lag as a result of long hours spent in the air across different time zones. It is easy not to understand how sitting in one place can result in physical tiredness. Jet lag is real and can steal valuable time from you when you land. 
It is a temporary sleep problem that can affect anyone who travels across different time zones. This happens because your body has its internal clock and when you travel across time zones, you upset that natural order. The order that signals your body when to stay awake and when to sleep is set to your time zones clock and when you travel across time zones, your body attempts to "fix" itself. this can translate into physical tiredness in your body. The more time zones you travel across, the more likely you are to have jet lag.

You may experience difficulty in staying awake or gastrointestinal problems. It is a temporary sleep disorder that can put a huge damper on your vacation or business travel time. The great news is that it does not have to be that way. There are ways to combat it. Using essential oils is one of those ways. Jet lag symptoms usually occur within a day or two of travel. If you travel east, there is a higher chance that you will experience more jet lag than normal.

Travel can be hard on your body. There are so many tips and tricks you will hear from people about what to do before you travel to make sure you have a smooth trip. Do not let the jet lag stop you from taking the trip altogether. You can use essential oils in different ways.
You can add a few drops of lemon 100% essential oil in your water to give it an antioxidant boost. And if you find yourself failing to concentrate you can rub a drop or two of a blend of essential oil on your wrist and neck. It helps alleviate fatigue and it also stimulates mental activity.
Geranium organic essential oil and lemongrass organic essential oil help to rebalance your hormones and help rest your natural clock. Also if you need help sleeping, you can put a drop or two of lavender oil on your pillow. It helps calm you.
If you need to stay awake however, you will need to rub some peppermint oil to keep you awake. Just rub some of it on your wrists and get a great energy boost. When you get home, you can add Epsom salt to your bathwater. It is known to relieve sore muscles and fight inflammation. This may come in handy after a long flight and also help you sleep better.
What Is Essential Oil Good for Jet Lag?
Here are a few factors to consider when looking to buy essential oils to combat jet lag. Know which oils or ingredients you react to or are allergic to. Also, know what benefits you are looking for exactly. Different oils have different benefits and you will need to know how to use them properly. We review some essential oils that can help you with jet lag.
Our favourite pick is Lavender. It is one of the most well-known oils and beloved too. This is probably because of its amazing ability to calm you down and get you falling asleep like a baby.
Lemongrass
Lemongrass is a large weedlike plant. The leaves and oil are utilized to make a medication. Lemongrass is ordinarily taken orally, applied straightforwardly to the skin, or breathed in as fragrance based treatment for a wide range of conditions. However, there is restricted logical research to help any of its basic employments.

In nourishment and refreshments, lemongrass is utilized as a seasoning. For instance, lemongrass leaves are regularly utilized as "lemon" enhancing in natural teas. In assembling, lemongrass is utilized as a scent in antiperspirants, cleansers, and makeup. Lemongrass is additionally utilized in making nutrient An and regular citral.

Where it comes from or how it is made
Cymbopogon, variously known as lemongrass, barbed wire grass, silky heads, Cochin grass or Malabar grass or oily heads, is a genus of Asian, African, Australian, and tropical island plants in the grass family. Wikipedia

What properties does it have that help this condition
Lemongrass may help hinder the development of certain microbes and yeast. Lemongrass additionally contains substances that are thought to diminish torment and expanding, decrease fever, improve levels of sugar and cholesterol in the blood, invigorate the uterus and menstrual stream, and have cell reinforcement properties.

How to use it
For treating jetlag, lemongrass is best used in the form of tea. You can boil the leaves and drink the water. The longer you can boil it the more extraction there can be from the leaves, which is what you are looking for. You will also be able to purchase it in prepackaged portions.

Cons
It is generally safe to use. In some cases, lemongrass oil may make a rash of skin disturbance when applied the skin. Be that as it may, there have been some harmful reactions, for example, lung issues in the wake of breathing in lemongrass and a lethal harming after a kid gulped a lemongrass oil-based bug repellent.

Check Price and Reviews on Amazon
Lavender
Lavender was used as an antiseptic in ancient Arabian, Greek and Roman medicines. Its generic name comes from the Latin lavare, to wash, and it was used as a bath additive as well as an antiseptic in the hospitals and sick rooms of ancient Persia, Greece and Rome (Blumenthaletal 2000). In the 17th century, Culpeper described lavender as having 'use for pains in the head following cold, cramps, convulsions, palsies and faintings'(Battaglia 1995).
Lavender was also used traditionally to scent bed linen and to protect stored clothes from moths. This was such a well-accepted practice that the phrase 'laying up in lavender' was used metaphorically to mean 'putting away in storage' (Kirk-Smith 2003). Lavender is now widely used to scent perfumes, potpourri, toiletries and cosmetics, as well as to flavour food. Lavender is commonly adulterated with related species that can vary in their constituents. Spike lavender yields more oil but is of lower quality. Lavandin is a hybrid of spike lavender and true lavender.
Where it comes from or how it is made
Pure lavender essential oil is produced through steam distillation. This generates a greater amount of oil compared to other methods due to the reduction of polar compound loss. Harvest of lavender blooms is typically around June. Lavender flowers are compacted into a still. Fewer air pockets in the still result in greater oil yield. A boiler is then used to steam the bottom of the lavender flower-filled still at very low pressure.

The lavender flower pockets containing oil are broken from this heating process and a pipe of cold water is run through the centre of the still. The hot lavender oil vapour condenses on the cold pipe with the cold water and is collected into a holding tank where it is allowed to settle. Due to polarity and densities of the water and oil, these two will separate in the holding tank whereupon the water is piped out, leaving just lavender essential oil. Source

What properties does it have that help this condition
Lavender flowers contain between 1% and 3% essential oil. The oil is a complex mixture of many different compounds, the amounts of which can vary between species. The most abundant compounds include linalyl acetate(30–55%), linalool(20–35%), cineole, camphor, coumarins and tannins(5–10%)(Schulzetal1998), together with 1,8-cineole, thymol and carvacrol(Aburjaietal2005). Perillyl alcohol and D-limonene have been shown to exert anticancer effects.

How to use it
Lavender oil is best diffused into the air. You can also use it to scent your bed linen. It curbs anxiety, insomnia and other things that result from jetlag.

Cons
There are no noteworthy side effect of diffusion or use on linen.
Check Price and Reviews on Amazon
Peppermint
The composed record of mint goes back to an old Greek legend where the Greek god Pluto was said to have expressions of love for a delightful sprite named Minthe. His desirous spouse Persephone do magic on the sprite, changing her into a plant. At the point when Pluto couldn't turn around the spell, he gave her a sweet fragrance that would radiate all through the garden(Murray&Pizzorno1999). Peppermint has been utilized restoratively for ages as a stomach related guide and carminative. All the more as of late, enteric-covered peppermint oil cases have been generally recommended for the alleviation of IBS.

Where it comes from or how it is made
Peppermint (Mentha × piperita, also known as Mentha balsamea Wild.) is a hybrid mint, a cross between watermint and spearmint. Indigenous to Europe and the Middle East, the plant is now widely spread and cultivated in many regions of the world. It is occasionally found in the wild with its parent species. Source

What properties does it have that help this condition
Peppermint has a high menthol content. The oil also contains menthone and carboxyl esters, particularly menthyl acetate Dried peppermint typically has 0.3–0.4% of volatile oil containing menthol (7–48%), menthone (20–46%), menthyl acetate (3–10%), menthofuran (1–17%) and 1,8-cineol (3–6%). Peppermint oil also contains small amounts of many additional compounds including limonene, pulegone, caryophyllene and pinene
Peppermint contains terpenoids and flavonoids such as eriocitrin, hesperidin, and kaempferol 7-O-rutinoside. Source

How to use it
One of the most well-known approaches to utilize peppermint fundamental oil is to just breathe in the fragrance straightforwardly from the container. It couldn't be any simpler, isn't that so? You simply unscrew the cover, hold the jug just beneath your noses, and take a couple of full breaths.

Cons
There are no notable cons.

Check Price and Reviews on Amazon
Buyer's Guide
How do you get rid of jet lag fast?
There are a couple of ways to combat jet lag. One of those ways is to simulate your new schedule before you travel. Adapt to your new schedule. Try to sleep on the plane if you can. If you can help it, arrive early before you need to start doing any activities. Also, make sure that you stay hydrated and that you stand up and walk around during your flight.

Can jet lag make you physically sick?
Jet lag can easily make you feel physically sick. It translates into your body.

What can you do on a 14-hour flight?
If you are going to be on a 14-hour flight, you will need to be as comfortable as possible. Make sure that you have loose clothes, and that you do not drink any coffee. also walking about can help you relax and have something to do.

Does jet lag get worse with age?
The older we get, the more at risk we are to experience jet lag. It gets worse with age. It can ruin whatever reason you are travelling to a different part of the world for. It will eventually wear off, but sometimes this is too late. You need to be awake and active as soon as you get off the plane.
You can help yourself by slowly adjusting your sleep schedule before you need to travel. When you are on your flight, drink as much water as possible. When you first arrive, try taking a couple of power naps. Try to push yourself to sleep late at night and avoid falling asleep at any time during the day. You will have to treat yourself like you would a child. Put yourself on a schedule.
How does jet lag make you feel?
It can cause tiredness in your body during the day, or cause you to feel unwell.

Final Thoughts
Jet lag is not a fun experience. our body is awake when it should be asleep, and asleep when it should be awake. It can turn your travel time into a pretty horrible time. The great news is that there are natural ways to alleviate it. Essential oils can be a godsend when it comes to combatting jet lag. If you travel often, or you are prone to jet lag, they may just be a necessity on your travell shopping list. We hope the essential oils we selected help you choose the best for your situation. Happy travelling!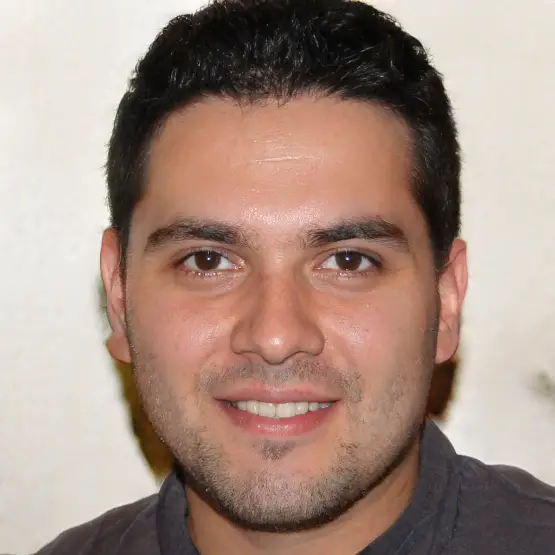 Nature remains the greatest healer. I aim to be a student for my lifetime. All of my content is researched to share this passion.