Seven Blossoms Tea, originating from ancient Mexico, is enriched with ingredients like chamomile, orange blossom, rose petal, linden flower, passion flower, and lemon balm. It is known for promoting sleep, relieving anxiety, and aiding digestion.
This tea is a popular choice for insomnia and stress relief. It calms the mind and improves sleep quality, ensuring you wake up refreshed. Additionally, it supports cardiovascular health by relaxing blood vessel walls and improving circulation.
Seven Blossoms Tea also aids digestion and is rich in antioxidants, offering potential immune system benefits and relief from cold and flu symptoms. However, consumers should consider the cost and choose from a variety of brands available in the market, each offering unique flavors and benefits.
While Seven Blossoms Tea contributes to overall well-being, it is not a replacement for medication. Enjoy its floral and sweet notes as part of a balanced approach to health and wellness.
Before we dive into the benefits of seven blossoms tea, let us make sure everyone knows what it is and where it originated from.
History and Introduction to siete azahares tea
As previously mentioned, Seven blossoms tea (or te de Siete Azahares) has its origins in ancient Mexico, which has a rich history and heritage of natural health-enhancing infusions. This particular blend has been passed down through generations and is believed to encourage good health, calm and tranquillity.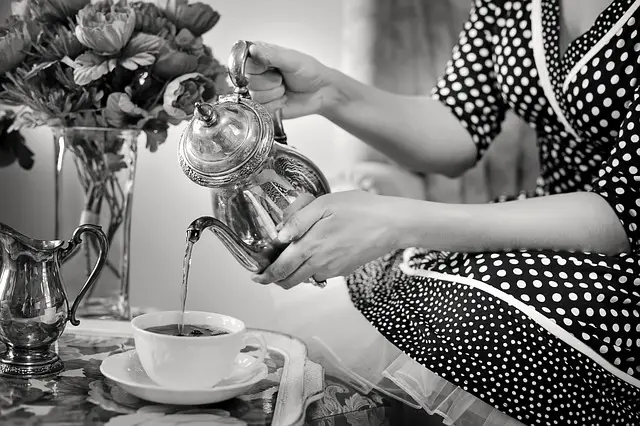 Modern thinking lends credence to these traditional beliefs. Scientists have discovered that seven blossoms tea contains extremely beneficial antioxidants and anti-inflammatory ingredients. These are important for our immune systems and an all-round healthy life.
Although you may not have heard of the tea itself before. You're probably familiar with of some of its ingredients, if not all of them. The most famous of which is chamomile. Other ingredients vary between brands. They commonly include chamomile, seven blossoms tea generally contains orange blossom, rose petal, linden flower, passion flower and lemon balm.
You might also find some varieties that also contain Mexican elder, valerian root, anise seed, jasmine, manita flower, lavender or till star. As you get to know more about the tea, you'll find subtle differences between brands and be able to pick out a favourite to best suit your taste.
Health and wellness benefits
Promotes sleep and helps with insomnia
Most people first start drinking seven blossoms tea for its calming properties. This is the most immediate and most obvious benefit. You don't need to worry too much about the science bit here but the leaves, herbs and flowers in the tea interact with your brain and its neurotransmitters to calm the mind and promote sleep, just brew yourself a cup before bedtime and drift away on dreamy clouds.
The good news is that, as well as encouraging sleep, seven blossoms tea is also thought to improve sleep quality so you'll wake up in the morning fresher and ready for the day ahead.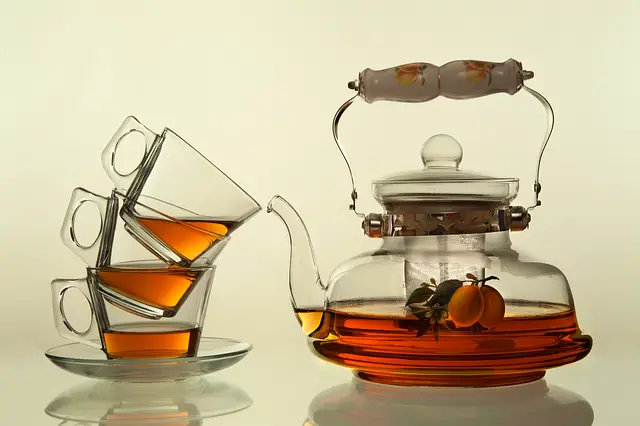 2. Good for general relaxation, anxiety and stress relief
Its sleep-promoting and mild sedative effects mean that seven blossoms tea is also good to drink if you are feeling anxious or stressed. Some scientific studies suggest that this might mean it could offer some relief for depression too.
See our post about essential oils for anxiety
3. Promotes healthy heart and circulation
Seven blossoms tea is thought to relax muscles within blood vessel walls and allows your blood vessels to widen. This can improve blood flow, naturally, boost energy levels, encourage better cardiovascular health and lower blood your pressure (that's another reason why you'll feel relaxed when you drink it).
4. Digestive aid
The relaxing properties of seven blossoms tea mean that it can also help some people calm an upset stomach or cope with other more serious digestive issues such as IBS.
6. Detoxing and immune system benefits
Seven blossoms tea is known to be a good source of antioxidants. These are important in helping to stop or limit the damage caused by free radicals. You're likely to encounter some free radicals every day whether by eating processed food, smoking, drinking alcohol, or just spending too long in the sun. The presence of antioxidants has led to a view that the tea may also have anti-cancer benefits—but more research is needed in this area at present.  
7. Relief cold and flu symptoms (including sore throat)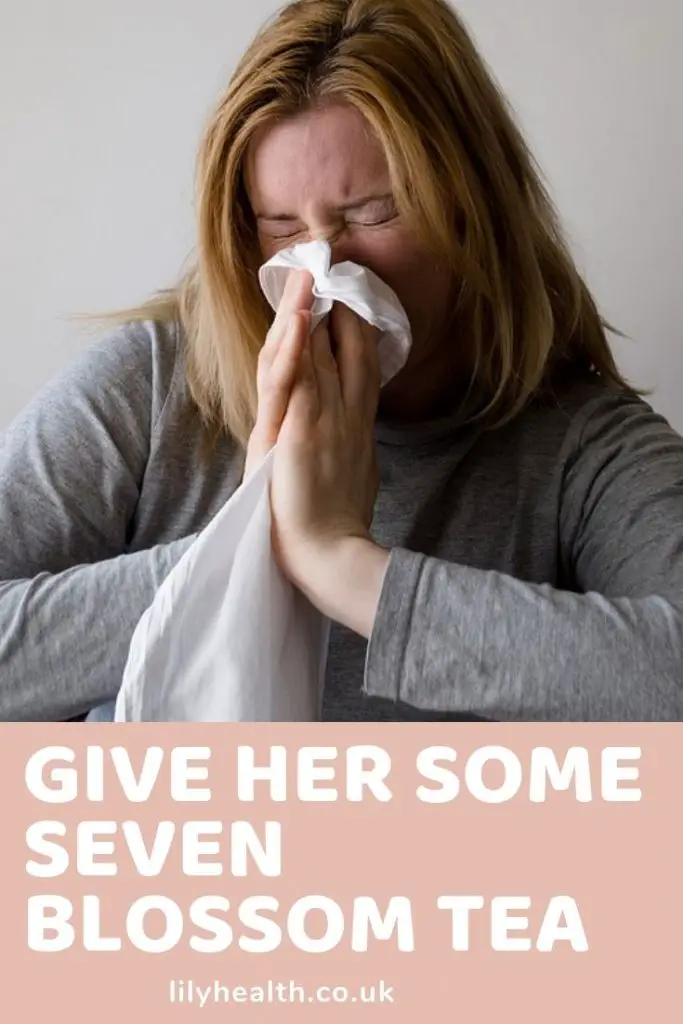 Seven blossoms tea has a strong detoxifying effect on the body. OK, it's going to sound a bit gross, but the tea helps open your sweat glands. This is actually very good for your body if you have a fever as it helps to release toxins and gives your body some support in fighting off illness. For this reason, it can help alleviate colds or flu symptoms and is a very good natural alternative to throat lozenges and cough sweets—offering similar benefits to taking aspirin or paracetamol.
8. Help with inflammation and pain relief
Seven blossoms tea is rich in hesperidin which is thought to reduce inflammation and help with pain management—but there is little scientific evidence to back this up at this point in time. If you are suffering from any pain, however, the tea may be beneficial from a relaxing, soothing and calming perspective—so it won't do any harm to brew a cup or two.
How to make a perfect brew
For loose leaf tea, put a maximum of one tablespoon person into a teapot or a tea infuser and add hot water. If you're using a regular teapot you'll need a tea strainer too! If you're using a tea bag, brew your tea in the usual way—use one bag per person.
Boil your kettle and but the water stands in it for a couple of minutes. Don't pour boiling water over the tea or you'll burn it and spoil the flavour. Use freshwater that hasn't been boiled before—it contains more oxygen and will give you a better flavour.
Separate the tea from the water as soon as you've brewed it so that it doesn't stew and get too strong—three to four minutes is fine.
Some people like to drink seven blossom tea with a spoonful of honey as the tea's sweet and floral aroma complements it well as do many of the positive health benefits of honey.
Potential Side Effects
As we've said, seven blossoms tea is known for its calming and relaxing properties, so it does cause drowsiness. That's great if you want to ease the pressure after a long day or are suffering from insomnia, but not so good if you need to drive, operate machinery or have to concentrate if you need to do any of these things, get them done first and then enjoy a cup.
You shouldn't drink seven blossoms tea if you have hay fever or any other pollen allergies, are taking medication such as tranquilizers, have low blood pressure or are pregnant.
We'd also recommend that you carefully check the ingredients in the tea you're planning to drink as they vary between manufacturers. Make sure that you're not allergic to any of the constituent parts or that any of the individual ingredients conflict with any medication you're taking.
With that in mind, if you are taking any medication or have any long-term conditions, we'd suggest talking to your doctor before you start drinking seven blossoms tea. They will know far more about any potential food-drug conflicts and interactions and can warn if the tea could aggravate your complaint.
You should also be aware that the strength and potency of seven blossoms tea can vary between manufacturers, so it's worth starting off with a weaker brew to make sure that you are comfortable with the effects.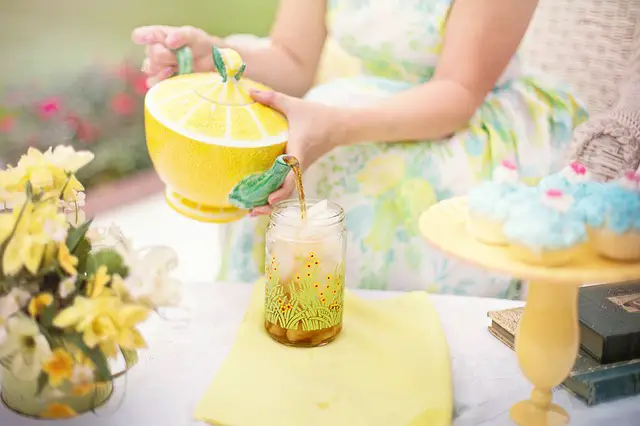 Conclusion
Adding seven blossoms tea to your selection of calming, health-enhancing drinks will add a new dimension. One of variety, flavour, and me-time to your day. The enchanting, floral and exotic sweet notes are worth investigation in their own right but, as we've shown here. There's a growing body of evidence pointing to a host of positive health benefits too.  
Seven blossoms tea is available at most health food shops, specialist tea shops, and independent online suppliers. You might also be able to grow some or all of the ingredients at home, depending on where you live. Imagine the thrill of harvesting your own tea. We currently have chamomile, lavender, and lemon balm growing wild in our garden.
Regardless of where you buy your tea, we're sure you'll enjoy its wonderful bouquet (see what we did there) and the tranquillity it brings to your life. Remember, however, that despite all the positive benefits, the tea should not be used as a substitute for formal prescription medication.
See our other posts about tea