Wondering what some Lapsang Souchong Benefits are? This article will give you a clear overview of the tea and where you can get it from.
What is Lapsang Souchong?
This is an oxidized Chinese black tea from the Wuyi Mountains. The word lapsang means small sort. Whilst it is called this today, that was not its original name. this was given to it for easy identification on the market.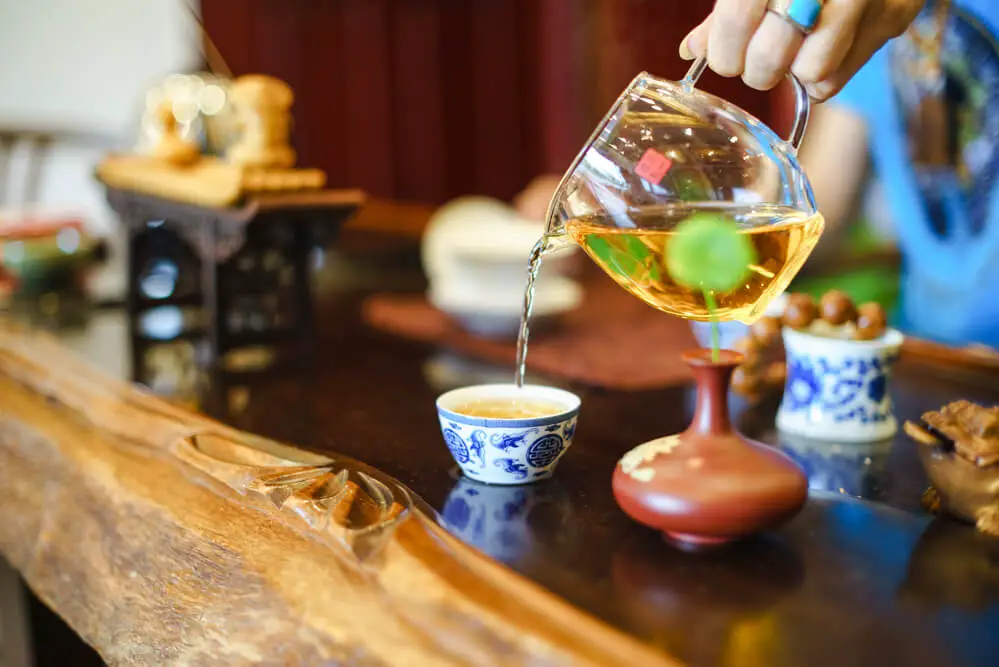 The tea was developed during the Qing dynasty. But how did it come about? The story goes, around 1646, as people tried to flee from Qing soldiers to a safer space in the mountains, they carried their tea. They didn't want it going bad, and as such, they decided to dry it over a fire. This then gave the tea a much longer shelf life, and also gave it the distinct smoky flavor that it is synonymous with today.
Other tales go along with the creation of this tea. The common denominator is that the fresh leaves had to be dried by way of smoking. The finished product is made from the fresh leaves of the Bohea cultivar plant.
How is lapsang souchong produced?
The bud and leaves of the plant are hand plucked and then placed in bamboo baskets. This is to make sure that all the moisture starts to dry out. In some areas, they are sun-dried at this point. They are then further dried indoors at 140˚F, over slatted floors, or using bamboo baskets that can allow smoke to pass through. The point is to expose the leaves to heat and make sure they get the pine smokey flavor.
The next stage is oxidation. At this point, the leaves are rolled back and then packed in sacks for about 6 hours. You will then need to pan-fry them so that you can stop the oxidation process. After frying, the leaves get rolled again, and this is how you end up with the final look.
For the final stage, the leaves are sieved in bamboo baskets and blasted with hot air and pine smoke. To create the required smoke, there is no flame involved, rather, pine needles are placed in a hole so that the smoke is directed accordingly. The final drying process will take about 12 hours. This is just to ensure that there is no moisture left.
How to brew lapsang souchong tea.
It needs to be brewed at about 95˚C. when it is done right, it should have a copper-like golden color. The golden color is not always the case, however. It can be brown too.
The first step to brewing lapsang souchong tea is using 1.5 grams of tea per 100 ml of water. This is for a 6 minutes steeping time in water at 90˚C to 95˚C only. The amount of tea leaves you use will depend on your desired strength and flavor. The stronger you want it, the more leaves you should use. You can also leave it in the water for longer to extract as much flavour from the leaves as possible. This is an alternative way of making it stronger.
The tea can be re-infused about twice and this will give you a cup with a stronger flavor. This is due to the fact that the leaves are already more oxidized. You should not have to wait for it to cool down, you can re-infuse it as soon as the water is boiled. However, you will need to re-steep for about 1.5 minutes to get the most out of it.
What makes lapsang souchong stand out?
What makes this tea stand out is the smokey flavor and aroma that it has. It's a very unique taste and smell that people have found quite appealing. Even if you are not a huge fan of smokey flavors, this is one tea that you should try at least once in your life as it can provide a very memorable experience.
What does lapsang souchong tea taste like?
Lapsang souchong has bold unique flavors. It has a sweet and smoky taste, which comes about because of the smoking process that it goes through. It is smoked with pine wood and as such, it has a pine-like flavor infused in it. the taste also influences the aroma. So even before you taste it, you can smell the smoky pine.
Benefits of lapsang souchong tea
Improves cardiovascular health
One of the major benefits of this tea is that it helps improve heart health. It has numerous flavonoids that aid in reducing LDL cholesterol and also minimizing the amount of damage to the artery walls. The flavonoids also help reduce blood clots. The tea also has manganese present in it and this also helps to reduce the occurrence of heart disease. The elements in this tea help to improve heart muscles. This is one of my favorite lapsang souchong tea benefits.
Rich in antioxidants
Lapsang souchong is rich in antioxidants in its unique blend. It has polyphenols, thearubigins, theaflavins, and catechins. These all work to help protect the cells from damage.
Helps to improve the immune system
This Chinese black tea also helps to improve the immune system. The antioxidants present in the blend, help to prevent DNA damage, as they fight free radicals. They also help to fight viruses that have been known to cause flus and other similar infections. This is thanks to the tannins in the tea. alkylamine antigens in the tea help to support how the body's immune system responds.
Improves focus.
Lapsang souchong black tea has the right balance of caffeine to help improve your focus. Drinking a cup in the morning can help keep you more focused and energetic throughout the day, than if you don't. whilst it may have caffeine, the rate at which it is transferred to your bloodstream is lower than what happens with coffee.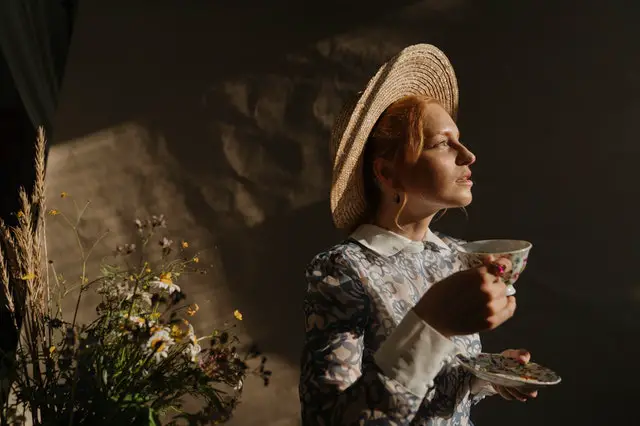 However, it keeps you focused for a longer period. The tea also has amino acids, which help keep the brain more alert and focused, another great reason to have this tea in the morning to kick start your day. Since the effects are so long-lasting, it means that you will not need to take in as much caffeine, for the same level of focus. This is a health benefit on its own.
Is Lapsang Souchong good for you
Lapsang souchong has many benefits, some of which we have listed. However, there are also some side effects that you need to be aware of. Because it has caffeine in it, you still need to be careful of how much you take. An excess of 1 000mg of caffeine can yield side effects that you may not want to be dealing with, such as heartburn, or conception problems, or an increased risk of high blood pressure. This, therefore, means that you should drink the tea in moderation.
Does Pu Erh tea make you high?
Pu Erh tea also has several benefits, as well as side effects. It can trigger insomnia, changes to your heart's rhythm, shaking, dizziness, and diarrhea amongst other side effects. This is because of the caffeine in the tea. It can also give you a feeling of being 'high' after more than two cups. Catechins are a major contributor to making you feel high after drinking tea, especially Asian blends.
Do you put milk in Lapsang Souchong tea?
Lapsang souchong tea is a full-bodied tea. You can have it with or without milk, the choice is entirely up to you and depends on your preference. Just keep in mind that milk alters the way the blend will taste, so it may not taste the same as having it without, allowing all the natural flavors to stand out.
How to serve lapsang souchong
Lapsang souchong tea is often served in a teapot with a large tea cup. It also tastes good when it's served hot with one or two ice cubes.
How hot is the best temperature?
Make sure to boil lapsang souchong tea for 3-5 minutes so that it can acquire its trademark smokiness and dark color.
Does lapsang souchong cause cancer
Lapsang souchong is a traditional smoky black tea from China. Health concerns have been raised whether or not the green leaves contain carcinogens, especially when they are dried to make lapsang souchong tea powder. One of the risks associated with drinking lapsang souchong tea is that it may increase your risk of certain cancers, including oral cancer. Research shows that drinking one or two cups of lapsang souchong tea per day may increase your chances of developing head and neck cancers by as much as 2-3%.
Does lapsang souchong have caffeine
Lapsang Souchong has a small amount of caffeine. One cup will typically contain about 30 mg of caffeine.
See how it compares to Geinmaicha
Why is lapsang souchong outlawed in Europe
Legally, it is not banned or censored in most parts of the EU. However, due to its high tar and nicotine content, it has been labeled as a "tobacco substitute" rather than a tobacco product and therefore cannot be sold in many EU countries. This also applies to cigarettes that are produced without added nicotine.
Some laws ban whole categories of products rather than specific brands or flavors. In this case, no tea can contain any form of caffeine at all, regardless of where it originates from on earth.
Is lapsang souchong the same as earl grey?
Lapsang souchong is made from the same species of plants as the well-known tea known as earl grey. Both teas come from a plant genus called Camellia Sinensis, but they have very different flavors and brewing methods.
Earl grey tea is a pale green tea that has been blended with natural or artificial flavors including citrus oils. It is served in smaller teacups.
I want to buy lapsang souchong now Can I buy it online?
It can be bought online at Amazon and other retailers.
Can I buy lapsang souchong in the US?
Yes. You can find it and other items from  Lapsang Souchong Tea from World Herb Tea .
Tea Plantation Profile – Lapsang Souchong Black Tea – China http://teaplantationsprofile.com/lapsang-souchong-black-tea
Lapsang Souchong – T2 Tea http://www.t2tea.com/lapsang-souchong/
Lapsang Souchong Black Tea Leaves http://www.exoticteas.co.uk/category/Lapsang-Souchong
Published Research Papers
Potential Health Effects of Using Lapsang Souchong http://www.ncbi.nlm.nih.gov/pmc/articles/PMC3434697/
Effects of Smoking on DNA Methylation of Human Lung and Oral Epithelium http://www.ncbi.nlm.nih.gov/pubmed/24906415
Profiles for Smoking Alleles in Lung Cancer Studies http://www.ncbi.nlm.nih.gov/pubmed/21635133
Books
Social Science Research Network http://ssrn.com/abstract=24906415 https://www.researchgate.net/publication/291259480_Effects_of_smoking_on_DNA_methylation_of_human_lung_and_oral-epithelium
https://www.researchgate. net/publication/21635133_Smoking_alleges_as_lung_cancer_risk
https://www.researchgate.net/publication/24906415_SMOKING-ALLELES-IN-LUNG-CANCER-STUDIES
https://www.researchgate .net/publication/21635133_Smoking-alleles-in-lung-cancer-studies
https://www.researchgate.net/publication/291259480_Effects_of_smoking_on_DNA_methylation_of__human__lung__and__oral-epithelium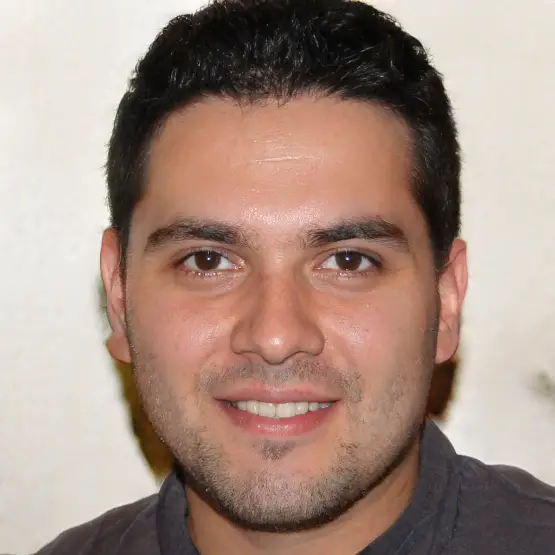 Nature remains the greatest healer. I aim to be a student for my lifetime. All of my content is researched to share this passion.