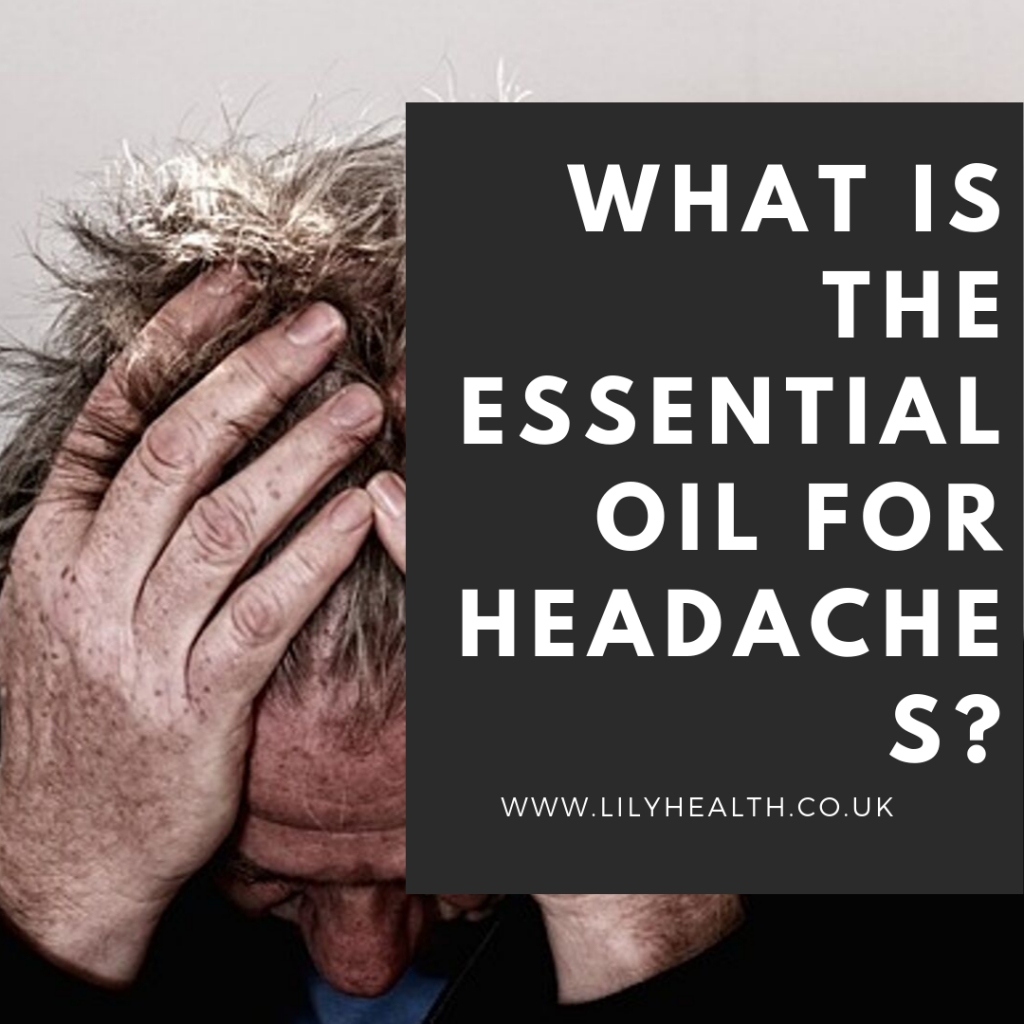 What is the essential oil for headaches? Before we answer that, let us look at what they actually are. Essential oils are highly-concentrated liquids made from the leaves, stems, flowers, bark, roots or other elements of a plant. Aromatherapy often includes essential oils that can benefit health, such as reducing stress and improving blood circulation through sensory scent.
Intro
More than half of the world's adult population experiences headaches from time to time which is often tension-related headaches. While there are many over-the-counter and prescription medications available for headaches, these treatments can cause side effects. If someone experiences headaches regularly, he/ she may seek natural therapies, including essential oils.
Essential oils have been used for centuries to improve our physical and psychological condition. With just a small amount of inhaled or applied of those can have potent health benefits. They contain aromatic and therapeutic compounds that interact with neurotransmitters in the brain and body cells to fight diseases and promote health.
They can relieve stress and anxiety. They can also balance blood sugar levels and improve the health of your skin. Their benefits are vast. They can be especially useful for relieving headaches and migraines due to their anti-inflammatory, anti-stress, soothing, detoxifying, and stimulating properties.
Our 6 Favorite Essential Oils for Headaches
Peppermint Oil
Peppermint is a cross between water mint and spearmint plants, and it grows wild in Europe and North America. Peppermint oil is the most popular essential oil that is used to treat headaches for a variety of reasons. One beneficial thing is relieving sinus pressure, which can consequently relieve a headache. By inhaling diffused, It can immediately unclog your sinuses and reduce stress in your head.
It is also a great natural choice for helping migraine headaches go away. Applying the oil to the forehead and temples is an effective natural remedy for migraines and headaches. Additionally, it contains menthol, which can encourage muscles to relax and ease the pain. As a slight anaesthetic and numbing agent, using peppermint oil on any area of the head can help provide relief.
Lavender Oil
Lavender oil comes from the plant's blue-violet flowers. It is known for its ability to ease stress and anxiety, which can lead to tension headaches and migraines. Thanks to its sedative properties, it can also reduce muscle tension and improve sleep. Lavender oil is an excellent oil. It is used to relieve headaches caused by daytime stress. And when you used it at night, it can help improve skin condition and boost your mood.
Many consider lavender oil to be the best essential oil. It seems to have some positive effect on so many different health-related issues. It is excellent specifically for headaches when used in combination with other oils, such as peppermint. Just two drops of each oil, you should apply to the nape of the neck and temples. It is an effective pain-relieving remedy.
Rosemary Oil
Rosemary is another essential oil that people often used it in aromatherapy. It has stimulating properties, and it has been used in folk medicine to boost circulation and improve alertness. It also helps to reduce stress, tension, and headaches. By inhaling for five minutes, it significantly lowers the levels of cortisol in saliva. Cortisol is a stress hormone that can release stress. But having excess cortisol in the body can lead to many health problems.
It provides quick pain relief. Some people also prefer to take a vapour bath with it because it has specific anti-inflammatory properties that make it useful in relieving pain. It is also known to increase blood circulation, which can help relieve pain and promote healing.
It is excellent when it is applied directly to the temples for headache relief. It can help relieve migraines as well as tension headaches.
Chamomile Oil
Chamomile is one of the oldest medicinal herbs that people have used to treat health ailments. The flowers of this plant are used to make essential oil. People usually drink chamomile tea to relax and calm down. So, People commonly believe that Chamomile oil has a similar effect.
It is an effective oil to use for stress headaches. It is an anti-inflammatory with anti-stress and analgesic properties. It's analgesic properties effectively reduce pain in muscles and joints while also decreasing the severity of headaches, toothaches, sinus pressure, and even bone injuries. It can also help relieve pain by constricting the blood vessels around the cranial nerves, which reduces stress on the head.
You can add a few drops of chamomile essential oil diluted in a carrier oil to a bath, or hot water, and breathe in the steam. Pregnant women should not use chamomile essential oil as it carries a risk of miscarriage.
Eucalyptus Oil
Tasmanian blue gum which is also known as the Eucalyptus tree is the primary food source for koala bears. The essential oil is extracted from the leaves. For headaches that are caused by sinus pressure and respiratory conditions, eucalyptus may serve as a useful tool because it works as an expectorant. It also helps to open up your nasal airways and eliminate fluids and harmful microorganisms that can cause sinus pressure.
It has anti-inflammatory, antibacterial, and antiviral properties. So, it can be used to improve respiratory conditions which are the cause of headache pain and tension.
You can apply a drop of eucalyptus oil to a carrier oil and apply it to the chest. It will help to clear the sinuses, or add a few drops to hot water and breathe in the vapour.
Sage Oil
When it comes to headaches, Sage oil can help reduce blood pressure by relaxing the veins and arteries, which in turn reduces stress and tension. By lowering blood pressure, it also widens the blood vessels and encourages circulation, providing the body with more oxygen and boosting metabolic performance. It also reduces inflammation and has a calming effect that can reduce stress or anxiety and provide you with comfort.
It is also great for hormonal headaches. It helps to balance the hormones and decreases the pain that comes along with PMS and other hormonal causes of headaches. It also has many therapeutic health properties, such as Antidepressant, Antispasmodic, Anticonvulsive, Sedative, Hypotensive, and Antiseptic.
Are there any risk factors?
Essential oils are generally safe when used correctly. A carrier oil is needed to mix with essential oil so that it can be absorbed into the skin safely. They may cause skin irritation if used unmixed.
Some people are allergic to essential oils, even when diluted. So it should be safe to put a small amount on a patch of skin first to test for an allergic reaction. If there is a reaction, it will show within 48 hours. If not, then the oil is safe to use. There are very few essential oils recommended for infants under one year, or pregnant and breastfeeding women. Lavender and rosemary oils, in particular, can be dangerous.
Essential oils can also cause complications if you have preexisting conditions like asthma or heart problems. Ask your doctor before using any essential oils to make sure they won't aggravate any existing health problems. It is important to remember that the FDA does not monitor Essential oils for purity, quality, or safety. If purchasing essential oils, be sure to buy from a reputable company.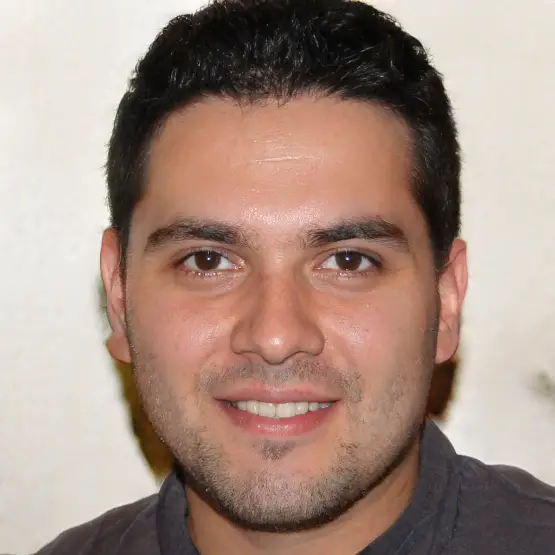 Nature remains the greatest healer. I aim to be a student for my lifetime. All of my content is researched to share this passion.