What is hyperhidrosis? Hyperhidrosis is excessive sweating. There is nothing wrong with sweating, we all do it. It is one of the body's methods for getting rid of impurities. It also facilitates cooling down when we are too hot. For most people, excessive sweat may occur with no apparent link to any health condition.
It may be due to an underlying health condition. This may be one that you already have or one that is developing. It may also be a side effect for something that you have taken, medication, drugs, alcohol and so on. When you find yourself sweating without the need to cool down, that is what is classed as excessive sweating.
Hyperhidrosis can occur in one area or part of the body. It may also affect the entire body. When it occurs in one area it is known as localised symmetrical hyperhidrosis.
You will usually find this in the palms, armpits, face, soles, scalp or in multiple areas. This condition is known to usually begin before puberty. The prevailing wisdom is that it improves over time. This is not always the case.
Generalised hyperhidrosis affects the entire body. It is usually linked to an illness of an imbalance in hormones. Diabetes and hyperthyroidism are potential causes. Some people will find that this only happens when they are anxious.
In some cases, you can inherit this condition.
Causes & Risk Factors of Excessive Sweating
We have already covered some of the causes of excessive sweating.
Excessive sweating is often an indicator of an underlying condition. Risk factors include being overweight, having a systemic infection, pregnancy, menopause, hyperthyroidism, Hodgkin's disease, hormonal imbalance and taking medication.
Conventional Hyperhidrosis Treatment
Conventional ways that the doctors will treat you include:
Over the counter antiperspirant is usually the first step.
Prescribed antiperspirant, which is stronger than the one you can purchase without a prescription.
Oral medication.
Water ionising devices.
Surgery.
Botox.
Laser Treatment.
Natural Ways to Eliminate Sweat
Natural ways are increasingly becoming at the risk of extinction. When I consider what natural ways to treat any illness, I always start with the older generation. What would my great grandmother have prescribed? The fortunate thing is I remember her prescribing it. My mother is still an advocate and practitioner of said methods.
You can eliminate sweat using various methods that include lemon, tomatoes and various essential oils. The focus is on reducing excess sweat production, as well as killing off the smell. We will cover more methods in great details below.
Stress and Sweat
Stress triggers the release of cortisol. Follow the link if you would like to learn more about what it does. In general, your body works hard to relax when you are under stress. Some of this will manifest in the form of shutting down.
You will usually sweat more when you are under a lot of stress. I play chess competitively. Sweat is one of the things that I notice when I am going through an intense match for hours.
Dealing with the cause of your stress will help you treat sweating.
Diet
What you eat will also be a factor in sweating. In a good and bad way. Here are some things that you can eat and drink to improve your sweating issues:
Water
Vegetables
Cheese and other dairy products that have calcium
Olive Oil
Almonds
Sweet Potato
Bananas
Whey
Using Essential Oils to Reduce Sweat
There are various essential oils that you can use to improve your sweating issues.
Clary Sage Essential Oil
Sage Essential Oil is derived from clary sage. It has a very sweet scent. There is a lot of invigoration that comes from this scent. If your sweating is linked to high blood pressure, sage helps. It reduces hypertension.
On the other hand, sage also reduces stress, hypertension, anxiety and depression.
Sage fixes hormonal imbalance. To use it, dilute 1 or two drops with a teaspoon of carrier oil. Once you have the diluted mix, apply to your lower back and neck and rub in a circular motion. This is most effective when you do it before bed.
Palmarosa Essential Oil
Palmarosa essential oil is derived from Cymbopogon martinii grass. It has an antiseptic effect. You can use it to soothe stress and calm your nerve. Both of these are linked to sweating.
Palmarosa is also used in aromatherapy for its calming effect. When we are calmer, we generally sweat less.
Lemon Essential Oil
Lemons are incredible. They work a treat when you have sweat issues. This is down to their acidity. The acid contained in lemons effectively stops bacteria from growing. Odour is nipped in the bud. They also smell pretty fresh, which goes a long way in aiding hyperhidrosis.
A good tip for using lemon essential oil is to do it in tiny doses. It can be very irritating in the armpits. Start with a few drops and see how you react to it.
Lime Essential Oil
Lime works the same way that lemon works. They stop bacteria from growing. Lime essential oil overpowers the smell of sweat.
This works to improve your circulation. It soothes anxiety and depression. For respiratory issues, lime essential oil helps you breath better.
Peppermint Essential Oil
Peppermint essential oil comes from Mentha balsamea. It is most commonly used for digestive issues.
Peppermint soothes anxiety, reduces stress and helps with depression. Most users noted improved concentration levels.
Pine Sylvestre Essential Oil
Pine oil is derived from the buds and twigs of pine trees. It has a fresh woody scent. Pine essential oil is known for improving circulation, reducing mental fatigue and respiration.
These are all attributes that are great for dealing with sweating issues.
Witch Hazel
Witch Hazel is a great bacterial and fungal infection killer. This will go a long way in helping you with sweating issues. Most sweating can be linked to bacterial or the build-up of fungi.
Using witch hazel will deal with this for you.
Tea Tree Oil
Tea tree oil is derived from Melaleuca alternifolia tree. It is widely known for its antibacterial properties. This comes in handy when dealing with sweat. Where there are fewer bacteria, there is less of an odour.
You can use tea tree oil mixed with a carrier oil to wash your skin. Topical use is the best way to use tea tree oil.
Tomato Juice
Tomato juice is incredible for dealing with the odour of sweat. You can also use this topically. It can be applied in areas such as armpits. You'd rub it in there and wash it off after half an hour.
You can also drink tomato juice. It is packed with antioxidants. Your digestion is also regularised.
Sources
https://www.nhs.uk/conditions/excessive-sweating-hyperhidrosis/
https://www.bad.org.uk/shared/get-file.ashx?id=93&itemtype=document
http://hyperhidrosisuk.org/treatment-options/
https://www.britishskinfoundation.org.uk/hyperhidrosis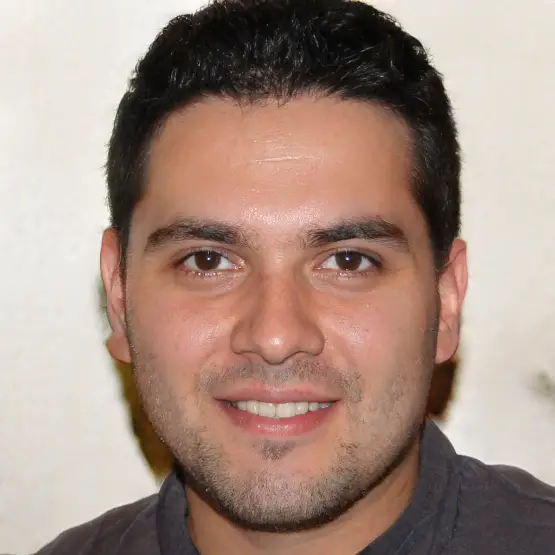 Nature remains the greatest healer. I aim to be a student for my lifetime. All of my content is researched to share this passion.