According to studies, Actinic Keratosis also known as Solar Keratosis is an acute disease on the rise that many don't know.
Now, if you've been affected by the disease, you probably had a rough, scaly patch on your skin that developed on the face, lips, ears, scalp, forearm and the back of the hand.
The leading cause of solar keratosis is the unprotected exposure to ultraviolet (UV) radiation from the sun over the years. It is referred to as a pre-cancer since it leads to skin cancer if not treated early.
Actinic Keratosis is treatable in different ways, and home remedies are the most popular for their affordability and convenience. However, a visit to the doctor is necessary to determine the extremity of the condition before embarking on home treatment.
In this article, we highlight excellent ways through which you can treat Actinic Keratosis at home:

Apple Cider Vinegar
Commonly abbreviated as ACV, Apple Cider Vinegar is an excellent home remedy for Actinic Keratosis. Being a 'magic cure-all' it is a preferred cure for most skin ailments among them is Actinic Keratosis.
By using a Q-tip or a cotton ball, apply some apple cider vinegar directly to the affected area; covering it with a bandage overnight and remove it in the morning. Due to the acidic nature of the vinegar, the affected area may appear white but heals with continuous application.
Prevention
Well, prevention is better than cure. Actinic Keratosis can be prevented by avoiding intense sunlight, an excellent solution to those living in hot areas.
Applying sunscreen after swimming or when spending time outdoors is the best way to combat harmful UV radiation. Having regular skin checkup is also another effective way of preventing Actinic Keratosis.
Vitamins
Vitamins are essential in maintaining a flawless and healthy skin. The body uses vitamins to produce dermal cells which are a cover from the sun's ultraviolet B radiation, thus preventing Actinic Keratosis.
Funnily, the skin can synthesize essential vitamin D from exposure to average sunlight radiation. However, fruits and dark-green vegetables are also excellent sources of vitamins.
Milkweed
Milkweed, also known as Ingenol mebutate, is an extract from non-invasive weed. During the first phase, the sap is applied to the affected area once a day for three consecutive days.
Acute inflammation is a common side effect of milkweed. The cancer cells are killed and destroyed during the second and third phases of medication.
Eggplant
The eggplant, scientifically known as the Solasodine rhamnosyl glycosides (BEC5), has proven to be an effective method of treating skin cancer.
Recent research attests that eggplant is productive when mixed with Apple Cider Vinegar. The eggplant-ACV mixture destroys cancerous cells leaving healthy tissues.
You can make eggplant syrup at home by following these simple steps:
Take a small amount of ground eggplant
Place it in a container jar and add equivalent apple cider vinegar until the contents of the eggplant are submerged.
Put the mixture into a cold container, preferably a refrigerator, until the ground vinegar darkens.
Remove it from the fridge and apply it to the affected area continuously.
Castor Oil
Though not as successful as milkweed, castor oil can be an excellent home remedy for Actinic Keratosis.
Due to its nature, castor oil reduces burning and inflammation to the lesions. This, in the long run, eradicates the wounds leaving your skin shinning
Tea Tree Oil
Tea tree oil is a product of the melaleuca's leaves. It is obtained through simple distillation. Tea tree oil helps repair skin lesions by forming new tissue. Tea tree oil is the best remedy for Actinic Keratosis due to its anti-inflammatory properties.
The antimicrobial properties of tea tree oil mean it cannot be taken orally; therefore, before using it, mix it with a favourable oil to work effectively. Continue applying the mixture until it ends the effects of the pre-cancerous Actinic Keratosis.
Milk Thistle
Milk thistle is useful in treating skin cancer resulting from UV ray exposure. Milk thistle reduces the radials that may result in skin cancer. Although it is not health-friendly to all skin types, milk thistle is a sure way of treating Actinic Keratosis.
It can be taken in different forms, such as capsules, powder, or liquid extract.
Green Tea
Green tea is an excellent cure for skin ailments, whether taken orally or when applied. Due to its astringent properties, green tea is an excellent treatment for Actinic Keratosis. Drinking green tea every day reduces the effect of the sun UV light on your skin.
To reduce the effect it may have on the skin, place a soaked green tea pack on the affected area; this minimizes the impact of the sun rays on your skin. Even with its health benefits, green tea should be taken in small amounts to reduce the side effects such as headaches.
Organic Virgin Coconut Oil
Organic Virgin Coconut Oil is another cure for Actinic Keratosis. Although it may take time, the results are noticeable with time. The spots that appear on the scalp, face, nose, and forehead disappear with time.
Even with its application, these spots may increase; the affected areas will turn red and itch a little before disappearing as the skin becomes softer.
Vitamin C
Vitamin C is used in the form of ascorbic acid since it is unstable in solution. Vitamin C reduces pain and swelling caused by cryotherapy treatment, which results in quicker healing afterwards. This results in skin repair after the treatment with ascorbic acid.
Diet
Maintaining a healthy diet is key to preventing Actinic Keratosis. Consumption of vegetables and fruits each day dramatically reduces the chances of developing skin cancer. Vegetables like broccoli and citrus fruits are the best since they are rich in Vitamin C and anti-cancer properties.

A proper diet composed of vegetables and grains helps to boost the immune system. Foods rich in omega 3 and fatty acids are also useful in maintaining healthy skin and even in preventing melanoma since they add an extra layer of protection.
Conclusion
There you have it, 12 points to help you in preventing Actinic Keratosis. Before you try them out, be sure to seek approval from a medical expert.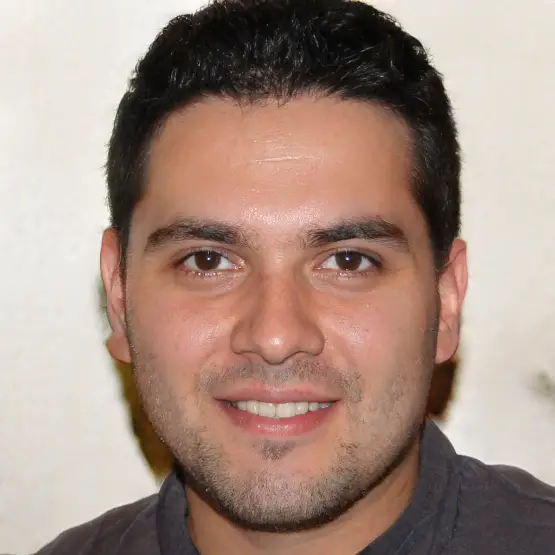 Nature remains the greatest healer. I aim to be a student for my lifetime. All of my content is researched to share this passion.