What is Lady Grey Tea?
This silky black tea has a long history, amazing health advantages, and a delicious flavor. It is infused with a bergamot oil fragrance and mellow citrus. Lady Grey, the contemporary counterpart to the well-loved Earl Grey, strikes the ideal balance between traditional black tea and energizing, vibrant flavors. Therefore, Lady Grey is one of the best underappreciated flavored black teas you can enjoy all year long, even if you've never warmed to black tea or Earl Grey blends. You need all the information about Lady Grey tea, including its surprising health advantages, vivid history, distinctive flavor profile, and caffeine content. The following teas are excellent options to try as your next tea because they all fall into at least one of these categories.
 Earl Grey Tea
Traditional blends of Assam, Darjeeling, and Keemun black teas with a hint of bergamot oil essence make the best Earl Grey teas. Bergamot has a flavor reminiscent of grapefruit with hints of lemon and orange. This tea's powerful and malty flavor complements the rich citrus flavor well. Both Earl Grey and Lady Grey teas often contain the same health advantages of black tea and citrus, depending on the blend. The freshened Lady Grey mix was influenced by the traditional Earl Grey flavor, which explains why the two tea brews are comparable. It will be difficult for you to choose your favorite tea as a tea enthusiast because each tea is different, even in the traditional blends, due to a few minor variations.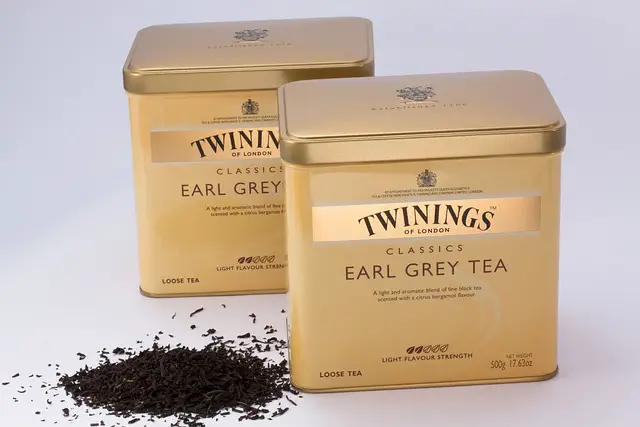 Lapsang souchong
Lapsang souchong is the ideal tea to try if you want something special. Lapsang Souchong is nearly in a class by itself, even though Lady Grey and the standard morning tea (the likes of which even a coffee addict will have experienced) share a roasted black tea base. The tea has a smoky flavor, and the char on your tongue is char. For a robust and pungent flavor, the tea leaves are dried over smoke, which can be either hot or cold depending on the mix and provenance. No other tea can make such an exciting history claim. While not for everyone, this flavor's intensity is arguably an improvement over Earl Grey. If you appreciate the flowery notes, sharpness, and lingering aftertaste of an Earl Grey, you might also enjoy lapsang souchong.
Constant Comment
Ruth Campbell Bigelow, the company's founder, started Constant Comment after being dissatisfied with the teas offered in the 1940s. Ruth's efforts in blending what the company believes to be the first specialty tea in the US were widely lauded, giving rise to the moniker "Constant Comment." Although the exact ingredients are a closely-kept family secret, the base of Constant Comment is black tea mixed with sweet spices and orange rind. As a result, the flavor experience is comparable to that of a mulled cider, with bright citrus notes cutting through the autumnal flavors. While Constant Comment tingles in your throat, Lady Grey's flavor can occasionally be elusive. Constant Comment will be perfect for you if you like black tea and citrus flavor combination but would like a hotter blend.
Russian Caravan
You might have been drawn to Lady Grey because of its complexity and body of flavor, but there's no denying that the bergamot oil gives the tea a fresh flavor that culminates in a complex aftertaste. You'll adore Russian Caravan mixtures if it appeals to you. Russian Caravan can have many different forms, but the classic tea is a mix of oolong, keemun, and lapsang souchong. This indicates that it tastes sweet at first on the palate before becoming malty and smokey and rich towards the back of the throat. Russian Caravan is a journey of taste on your palate, so named because of the supposed journey of tea from China and the Mongolian Steppes to Russia via camel-driven caravan.
Dan Cong oolong
If you already enjoy drinking tea, you might be shocked that oolong is included on this list. Oolong teas often don't have the same depth of taste as Lady Grey Tea because they are semi-oxidized and consequently more delicate than fully-fledged black tea. When utilized as the foundation for a Lady Grey blend, they risk overpowered by the bergamot oil's potency. However, Dan Cong oolongs have a natural sweetness that may make them the ideal next tea for Lady Grey fans. Ya Shi Xiang should be the next tea you try if you like the sweeter qualities of Lady Grey to its acidity.
Rose tea
The most frequent criticism of Lady Grey tea may be that it tastes too strongly of perfume. Bergamot oil has a stronger flavor, making the tea less earthy than you might prefer. Rose tea, whose flavor may be the one on this list that most closely resembles the enigmatic quality of bergamot, shares this floral flavor profile. Although they aren't related, they might be cousins. Although rose tea may sound upscale, you've already encountered rose flavors. Take the traditional dessert Turkish Delight, which has a rosewater flavor. This flavor may be truly amazing in tea by having a bitter black tea base to balance the sweetness.
Jasmine tea
Jasmine tea contains delicate jasmine blossom and has a similar balance of sweetness and astringency to an excellent Lady Grey. Even if there is no clear advantage of one over the other, jasmine tea may introduce you to a wide range of green teas, which some people may find to be an acquired taste at first. This is perhaps the most alluring feature of jasmine tea. Jasmine tea can also give you some time during a hectic day and indulge in a tiny taste of bliss.
Lavender tea
There aren't many floral teas that are as potent as lavender. It's important to note that lavender tea tastes sweeter and mellower when utilizing lavender buds (and properly boiling and infusing them). In contrast, the aroma of lavender is much stronger than the flavor of the tea. It doesn't taste like you're drinking a bouquet, comparable to the phenomenon of making rose tea. Long recognized for its healing powers, lavender has been used as a herbal treatment (though the lack of scientific proof should be noted). It is specifically asserted that lavender has advantageous effects on the liver, which contributes to hormone production; as a result, drinking lavender tea is said to ease menstrual cramps and migraines.
Linden Flower Tea
Like lavender tea, linden flower tea is a sweet, potent-smelling beverage with a long list of alleged health advantages. But unlike lavender tea, making linden flower tea requires much more than just the plant's buds. Linden flower tea frequently uses blossoms, leaves, and even sticky bark to make the ideal infusion. The oiliness and sweetness of the ingredients of linden flower tea, which come from the linden tree (also known as basswood in North America), can be similar to bergamot oil. However, the flavor is unsurprisingly more like a tree. But there are many tannins in Lady Grey and linden blossom tea. Because of this, linden flower tea tastes like tea as an herbal infusion.