Are you looking for the best essential oil for gum pain?
Gum pain can vary from mildly irritating to extremely painful. It can be caused by different reasons. For example, if you brush too hard, that could be the cause of your sore gums. You could also be experiencing pain in your gums because of canker sores, wearing dentures, retainers or braces. In women, they may also be caused by hormonal changes, pregnancy or menopause or even around the time of your period.
Gum pain can also be a sign of a more serious oral health issue like thrush, gingivitis or periodontitis. There are various ways to get around sore gums. Essential oils can be a part of your solution. Before you start looking for ways to relieve the pain, Make sure you understand how to differentiate between the pain you can treat at home and pain that warrants you going to the dentist. 
There are various ways to get relief for gum pain. One of those ways is to rinse your mouth out with saltwater. Simply by adding one teaspoon of salt to warm water and using the solution to rinse out your mouth. The salt prevents bacteria from growing in your mouth and also helps decrease the bacteria in your gums as well, which may be the cause of the swelling or pain. Doing this twice a day can help relieve pain.
You can also try using a hot or cold compress to help with pain reduction. for the hot compress, you need to heat the water to a tolerable temperature ad then soak a cloth in it. You will use this cloth to compress and apply heat to the painful area. For a cold compress, you wrap an ice pack in a cloth and do the same compression process as with the hot compress. Alternate between these two until the swelling subsides.
You can also use herbs and spices such as clove powder and spilanthes which are both analgesic or pain-relieving herbs. They are also anti-inflammatory spices such as turmeric that can help with swelling. Some people turn to tea bags. When you steep a tea bag in boiling water for up to five minutes and then cool it down, you can apply it to the painful area for relief. Get a tea that is high in astringent tannins, such as black tea, green tea, or even hibiscus tea. Or choose a tea that contains an anti-inflammatory herb, like ginger or chamomile.
There are also oral anaesthetic gels that you can buy, which have natural and synthetic compounds that help numb and treat gum pain. You can also get over the counter pain killers. Just remember that self-medicating is not the best idea. So make sure that you do not take over the counter drugs for an extended period without going to see a doctor.
Essential oils are another great way to get relief for your gum pain. Oils such as peppermint, oregano, and clove have natural pain-relieving properties. You can get the relief you need using natural oils that have more than one benefit in most cases. To fight infection in the mouth, you need to use an anti-bacterial substance and essential oils are the best way to do this. You can find a wide variety of essential oils on the market today.
Essential oils have different uses which include using them aromatically, topically or internally. Essential oils have been known to be used to add an ambience to a room. You can get this great benefit by using an essential oil diffuser. You will need to check the instructions that are specific to your product for water and oil ratios. If you do not have a diffuser or prefer not to use one, you can pour a few drops onto a cotton ball. You can add the scent you need to any space like a gym bag, by placing the fragranced cotton ball in there.
What Is Essential Oil Good for Gum Pain?
Would you like to know which essential oils ou need to get to help you with gum pain? Perhaps you do not have all the time in the world and you just want to get to the crux of the matter. The first thing to do is to determine what is happening with your gums. If they are swelling then you will want to make sure that the oils you get have anti-inflammatory properties.
Also, make sure that you understand what has gone into a blend of oils just in case you are allergic to any of them. You want to test it on your hand before you use it in the rest of your body, this way you can see how your skin reacts to it. We have done our research and found some of the best essential oils on the market today.
Our favorite pick is Yarrow. The leaves of yarrow have acidic properties. There are various essential oils found in it as well. It also has some alkaloids. You can chew the leaves or crush them before applying them to the affected area.
Frankincense
Frankincense is a derivative of Boswellia carteri tree. It is probably most famed for being one of the gifts that the Bible records as being given to a baby Jesus. That being said, there are a host of properties that would come in handy for gum pain. It is found initially in resin foam. That is gum-like material from the bark that is stripped off a tree. The origins of frankincense are Arabic. This is where the tree is most common.

Where it comes from or how it is made
After the bark is stripped off a tree it can be processed in various ways as part of medication.
What properties does it have that help this condition
Frankincense has therapeutic properties that are perfect for treating gum pain. It produces a local remedy to the pain. This is to say that the area that you apply the frankincense to is the one that will derive the greatest benefit from it.
How to use it
The use will depend on what form you have it in. For gum pain, the tree bark can be rubbed directedly onto the affected region.
Cons
The only thing that you may need to be wary of is how it affects your skin when it comes into contact with it. It may cause irritation. Other than that. You are good to go.

Check Price and Reviews on Amazon
Sage
Sage is most commonly grown in the Meditteranean region. It comes from a perennial, evergreen subshrub. You will know it by its woody stem, grey leaves and purple flowers. Most of us will have undoubtedly used it in our own kitchens. It is a very common herb on spice racks.

Where it comes from or how it is made
As we have already mentioned, sage comes from a shrub. It can be dried and used in various forms.

What properties does it have that help this condition
Sage is known to have anti-fungal and antibacterial properties. This is what historically made it suitable for the bacterial treatment of meat. It is known to have Luteolin and rosmarinic acid which is an anti-inflammatory.

How to use it
Sage can be applied directly to the gum pain. This can be done in the form of tea. You can also rub it topically to the area that is affected. It can also be gaggled.

Cons
Caution is advised to users that are pregnant, diabetic, sensitive to hormones, have just had surgery.

Check Price and Reviews on Amazon
Lemon
The one thing that we can all agree on is that it is acidic. This is due to the levels of citric acid that you find in it. We often use it in our drinks, as part of garnish for our meals and a host of other things.

Where it comes from or how it is made
There is no conclusive evidence about the origins of lemons. What we do know is that it is linked to the Rutaceae family of plants that are native to South Asia.

What properties does it have that help this condition
The acidity of lemons is what makes it perfect for treating gum pain. It is capable of disinfecting the area. There are antibacterial properties that would deal with several causal issues of gum pain.

How to use it
Lemon can be gaggled or rubbed onto the affected region of your gums. You can cut the entire lemon including the peels and boil it. Once boiled you can then drink or gargle it. The aim would be to keep the contortion in the region where the gum pain is.

Cons
Lemons have a low pH or 2.2. This makes them very acidic. They are fairly harmless. It is worth using them in small measures to start with. You can mix with water for dilution. If you have cuts and open wounds, lemons can cause a lot of pain if brought into contact with them.

Check Price and Reviews on Amazon
Yarrow
Yarrow is famed for its potency for when it comes to treating toothache. In which case it is usually applied to the affected region by chewing it. This is a simple method of administration that releases yarrow directly onto the affected area.

Where it comes from or how it is made
The Latins call this Achillea millefolium. This is not to say that this herb is from that region alone. The Chinese, for instance also used yarrow to treat all sorts of conditions. This is one herb that has been around for centuries.

What properties does it have that help this condition
The leaves of yarrow have acidic properties. There are various essential oils found in it as well. It also has some alkaloids.

How to use it
You can chew the leaves or crush them before applying them to the affected area.

Cons
Some people are allergic to coumarins that are present in the leaves. If you are prone to eczema, you may want to steer clear of this one.
Check Price and Reviews on Amazon
Eucalyptus
Straight out of Australia comes this wonderful plant. There are upwards of 300 species of the plant. We are all familiar with it because of its scent. It is widely used for treating

What properties does it have that help this condition
Eucalyptus has antimicrobial and anti-inflammatory that combine well to deliver pain relief.

How to use it
You can use it by applying it directly onto the gums. You often find eucalyptus as an ingredient in toothpaste and mouthwashes. Buying ones of these would be ideal. Another approach would be to use it without the toothpaste.

Cons
Dosages are important. It is key to use it in moderation. If you use too much there are risks of diarrhoea, nausea and vomiting.

Check Price and Reviews on Amazon
Peppermint
Our final pick is peppermint. This is a herb that is thought to be of Middle Eastern or African origins. It is a plant that is derived from a cross between spearmint and watermint. There is high menthol content in peppermint.
What properties does it have that help this condition
The menthol content that you find in peppermint causes numbing. This will result in a numbing of sensations in the affected region.

How to use it
It is best applied directly to the affected area. You can also find it in toothpaste and other things.

Cons
If taken in high doses, peppermint can cause bowel irritation. There may also be issues with heartburn.

Check Price and Reviews on Amazon
Buyer's Guide
Essential oils have been used for generations. They have amazing properties that are good for different uses. The great thing about natural remedies is that they are good for your body and the lack of chemicals in them makes them a great bet for using on people with allergies or people of different ages. There is a reason they have lasted through the years and passed down from one generation to the next. Gum pain is no different. Essential oils and blends can be used to treat gum pain.

Where do you apply essential oils?
Most people use essential oils for topical use. Essential oils can be put on your head, on your chest, behind your ears, neck and to your temples. If the aroma is too strong, you can mix it with a carrier oil. Essential oils can be applied to most parts of the body. They are great for massages that will have a calming effect, and also to rejuvenate muscles after a workout of any sort. This is why you will find peppermint and menthol in a lot of gyms.
You can apply essential oils to your temples. They are a key pressure point and rubbing essential oils on them helps to destress and relieve anxiety. The temples are a great place to dab diluted essential oils. This also helps you get a good night's sleep.
You can also apply essential oils on your chest to help clear breathing problems. Eucalyptus and juniper oil have been known to be great at clearing your chest. Digestive issues can also be solved by rubbing some tea tree oil on your stomach. It has a calming effect.
Essential oils are also great for the skin! They give your skin a healthy glow as well as help reduce the appearance of blemishes. You can use a cotton swab to apply it. Bergamot essential oil is great for your skin as well, just like other citrus oils however they can cause photosensitivity and this means you should avoid sun exposure after you put it.
Try adding essential oils to your bath and see what it does for you.

You can also get the great benefits of essential oils, by ingesting them. You can add a drop of essential oil approved for ingestion, to your water or cook with. It is a great way to get potent unique flavours into your favourite food.

Should you put essential oils on your feet?
Essential oils can be applied on your feet for various reasons. The feet have various reflexology points. In aromatherapy, essential oils are applied to the tops of the feet. One of the most popular oils is tea tree oil. It helps to fight foot odour.

Can you apply frankincense oil directly to the skin?
Frankincense is an essential oil that is mild and safe to use on the skin. It has been used for sacred and medicinal purposes throughout the decades. It is a common favourite in aromatherapy sourced from the resin of the Boswellia carterii or Boswellia sacra tree. It is also a common ingredient in perfume and skincare products.

Does lavender oil tighten skin?
Lavender oil is a great essential oil that is well known for antibacterial properties. It rejuvenates skin and tones it as well.
Can I make my essential oils?
Making your essential oils at home is a great way to save money and also know what goes into the oils you will be using. The oil infusions have great results and they cost very little.
Final Thoughts
Gum pain can be crippling when it comes to oral health. The great thing is that there are natural essential oils that you can use to help with this. We hope that our top picks help you decide on which ones will work for you. Happy shopping!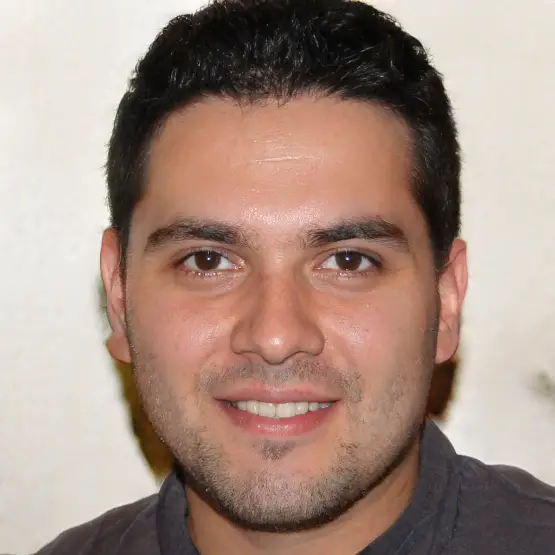 Nature remains the greatest healer. I aim to be a student for my lifetime. All of my content is researched to share this passion.