Before we delve into granuloma annulare treatment apple cider vinegar, we will look at the condition in more detail. You will often hear this condition referred to as skin granuloma. This is a descriptive term for the way it presents on the skin.
What is granuloma annulare
Granuloma annulare is a fairly rare skin condition. It is a chronic skin disorder that degenerative. It presents as a rash that may look like little rings or bumps on the skin. It may be pink or purple. The most common form of granuloma annulare is localised. This is to say that it affects a small area of skin, and is not systemic. The most commonly affected areas are hands, feet, ankles and elbows.
Contrary to what most people think, granuloma annulare is not painful. The skin in the area may be itchy. It is the scratching of the itchy area that tends to bring about pain. The condition is not contagious. If left untreated, granuloma annulare tends to go away on its own within a few months' time.
Types of granuloma annulare
There are two types of granuloma annulare. The most common one is the localised one. It tends to affect children and young adults, although it is not limited to them. As previously mentioned, this is a condition that will usually improve and disappear on its own within a few months.
You will note this by the purple and pinkish patches of 2.5 – 5cm diameter that appears on the skin. The rings start off small and raised. Over time they increase in width but decrease in how raised they are, becoming wider and flatter. They slowly fade away.
The surface of the skin is usually smooth. It will also feel quite firm due to the inflamed layer beneath the surface.
The second variant is called widespread granuloma annulare. It is a more rare version of this condition. This usually affects adults. The affected areas are much larger on the surface than those you'd find in localised granuloma annulare. The patches are similar in colour, pinkish/purple. They tend to occur on parts of the body where there is more surface area. Common areas include the trunk, forearms and legs.
In the case of widespread granuloma annulare the patches may be up to 10cm wide. You will usually see them in areas where you skin folds. The armpits, joints, groin area and so on.
The third variation is granuloma annulare that occurs underneath the skin. This one is almost exclusive to children. You will note this by the itchiness as well as the formation of what can be described as firm, rubbery patches underneath the child's skin. The patches can be as small as 5mm, and as wide as 4cm. Commonly affected areas include eyelids, scalp, buttocks, feet and ankles.
http://www.bad.org.uk/shared/get-file.ashx?id=85&itemtype=document
Causes and Symptoms
Granuloma annulare occurs when the dermis becomes inflamed. Its sensitivity increases significantly. It is not a condition that is contagious or hereditary. It does not run in families, nor does this increase the risk of having it. There is some evidence that links this condition to diabetes. This has been seen in very few rare cases.
https://www.nhs.uk/conditions/granuloma-annulare/
The underlying cause of granuloma annulare is largely unknown. There are various factors that have been linked to it. Conditions such as stress, thyroid disease and autoimmune diseases have been connected. However, there is no conclusive evidence to link any one of these.
It has also been found to be sometimes triggered by sun exposure, tattoos, certain medication and underlying medical conditions.
There are no significant symptoms of granuloma annulare. You may find that the skin in the affected area becomes increasingly tender to touch, knocks or general contact. This is due to the hypersensitivity of the whole area.
https://www.uptodate.com/contents/granuloma-annulare
There isn't a cure for this condition. This is largely due to the fact that we do not conclusive know the cause. Treatment focuses largely on dealing with the symptoms. Here are some treatment methods:
Apple Cider Vinegar Granuloma Annulare Treatment
Apple cider vinegar brings anti-inflammatory properties that inflamed areas desperate need. It is also antibacterial. There are two ways that you can use apple cider vinegar to treat granuloma annulare. You can apply it directly onto the affected area or take it orally.
The local application should be done in minute doses. The skin on surrounding areas is very sensitive. Consider diluting the apple cider vinegar with some water. You can also apply the apple cider vinegar onto a cotton ball and lightly dab the affected area. This will facilitate a controlled release of the vinegar onto the area.
It is advisable that you make sure that you use unadulterated apple cider vinegar. Check that it has not been diluted with anything else prior to getting onto the shelf.
Other granuloma treatment methods
Tea Tree Essential Oil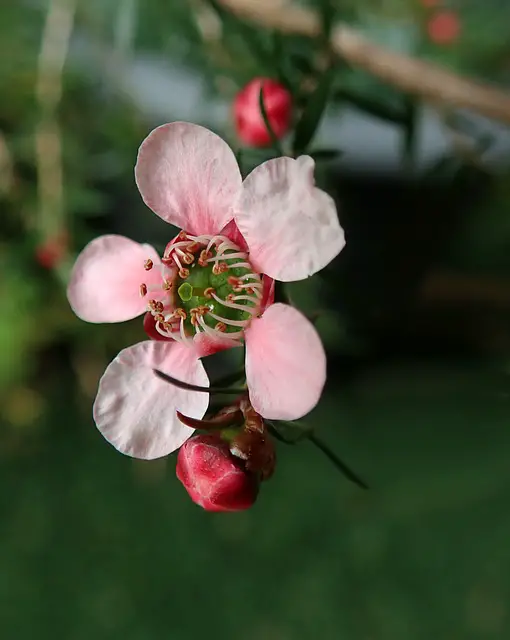 Tea Tree Essential Oil is also packed with anti-bacterial and anti-inflammatory properties. This makes it a great alternative to apple cider vinegar. The one things to note when using tea tree essential oil is that it is extremely potent. You do not want to apply it directly onto your skin without dilution. You can add a drop into your body cream or lotion.
Once diluted, you can use it up to twice a day on the affected area. Keep an eye out for changes, especially if you are already taking medication for other conditions.
Virgin Coconut Oil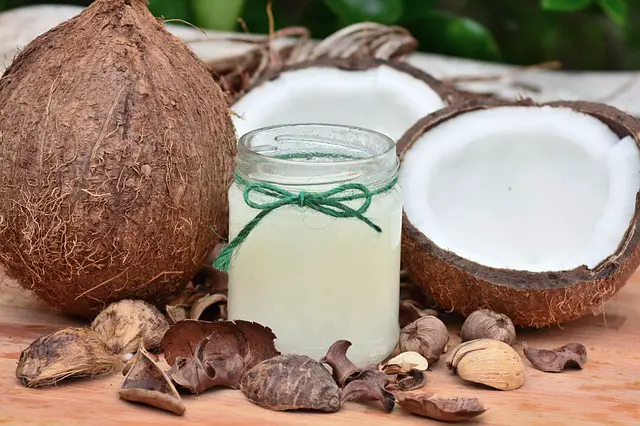 Virgin coconut oil provides a much needed soothing effect to inflamed skin. It can be applied directly to the affected area. One of the effects of coconut oil that is usually understated is that it soothes the itchiness of the skin. It also adds a temporary coating layer over the skin. This traps microbes.
Milk of Magnesia
With milk, you always know that if you want to create a neutral environment, this is your go-to. Milk of magnesia also provides a soothing alkaline effect around areas affected by Granuloma Annulare. It eases inflammation and allows the skin to heal.
Application is simple. Dip a cotton ball and apply it directly onto the affected area. Leave it on the area until it has dried up. You are advised to do this twice a day, with the rinsing of the area in between application.
Green Tea
Green Tea is an anti-oxidant. It cleanses the system. I remember watching hours of documentaries as a child. There are a lot of uses for green tea. In this case, you would drink it, and allow it to help the body flush out any impurities that may be implicated.
You can also boil the tea, take the leaves and place them on the affected area.
Aloe Vera
If you need to soothe the affected area, aloe vera is another good pick. It has anti-inflammatory effects that would reduce the inflammation in the whole area. It would also reduce any itchiness.
You are encouraged to apply this twice a day.
Avocado Paste
Vitamin E is incredible at helping the skin recover. Using the avocado paste to the affected area is a very cheap method. You can purchase this from most grocers. Cut the avocado and mash it into a paste.
Apply the avocado paste over the affected area. Best practice would be to apply it before bed and allow it a whole night to work its magic.
Alternatively, you could apply it during the day, and wash it off after a while.
Vitamin E
We have already covered the avocado paste that provides vitamin E. It can also be purchased in the form of capsules that can be ingested.
Dietary Changes
Dietary changes are also advisable. The starting point can be a simple vegetarian or vegan diet. Monitor the changes that come about and adjust accordingly.
Further Reading
https://www.webmd.com/skin-problems-and-treatments/picture-of-granuloma-annulare
https://bestpractice.bmj.com/topics/en-gb/622
https://rarediseases.info.nih.gov/diseases/6546/granuloma-annulare#ref_13994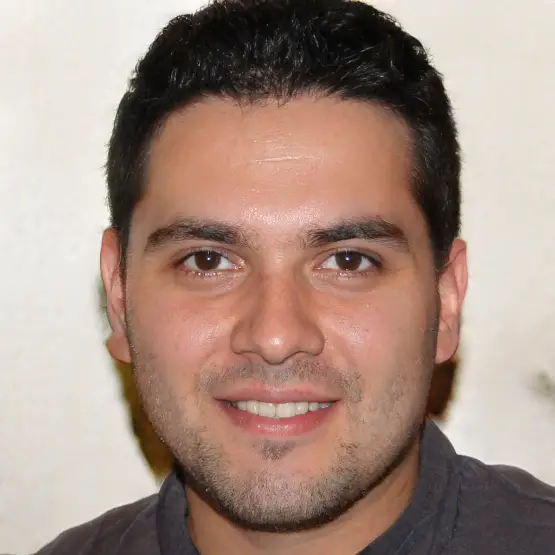 Nature remains the greatest healer. I aim to be a student for my lifetime. All of my content is researched to share this passion.